Stratford Lit Fest
, I visited two schools twice for the festival's 'My Author' project, and both were brilliant! Yesterday I
blogged
about visiting Wolverton Primary School, and today I'm posting photos from
Hampton Lucy Primary School
. On my previous visit, I'd introduced them to my most recent book with
Philip Reeve
,
Jinks & O'Hare Funfair Repair
and they came up with a huge variety of funfair-related projects! Check out the Dodgem cars:
Not only do those look fabulous, but they'd make great models for drawing. Well done, Class 3!
Everyone knew I love wearing flamboyant hats, and one of the surprises they'd planned for me was that everyone designed and wore their own funfair-inspired hat! Some of them were amazingly intricate.
(
Click here for lots more under the cut!
Collapse
)
As Guest Director of
Philip Reeve
and I began creating.
As Guest Director of
Stratford Lit Fest
, I got to visit two schools twice for their 'My Author' project: the first time to introduce
Jinks & O'Hare Funfair Repair
and the second time to see what the schools had done with it. There was so much amazing artwork that I'll need to divide them into two separate blog posts. At
Wolverton Primary School
, some of the children designed their own fairground rides. Aren't they gorgeous?!
I could have spent all day making little settings to photograph them.
On the first visit to Wolverton Primary, I walked them through drawing Jinks & O'Hare on a roller coaster. (You can download the step-by-step guide
here from my website
.) When I returned, they'd turned their simple pencil drawings into gorgeous full-colour posters!
(
Click here for lots more under the cut!
Collapse
)
One of the most exciting things that happens to me in my job is when I visit a school and find that not only have the kids read my book, but they've dived right into it and expanded the world
Emirates Aviation Experience
, over in Greenwich by the Millennium Dome. Look at all those copies of our new book
Monkey on a Plane
, with little matching Enrico monkey toys!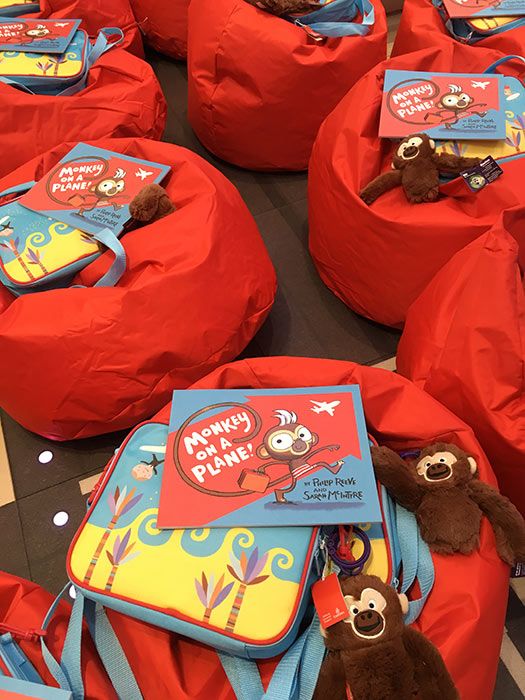 Philip Reeve
and I are very proud of the book, it came out well, beautifully printed. (They've been giving it to kids on flights, but
you can read it online here
.)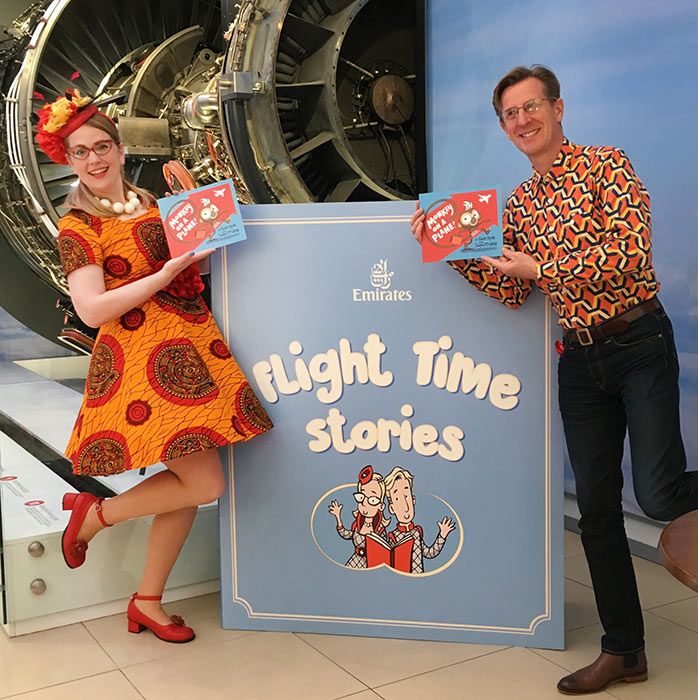 With a special group of kids and blogger parents, we read the story...
Photo tweeted by Eileen Tao @etspeaksfrom
...then taught them how to draw Enrico. They did a good job!
(
Click here for lots more photos under the cut!
Collapse
)
London had an invasion of monkeys this morning, in the
Do you struggle with drawing hands? Check out
my latest blog as BookTrust Writer-Illustrator in Residence
!
I feel so liberated now!
Seriously, if you look at the hands in Picasso's
Guernica
, he didn't sweat it, the whole accuracy thing.
(
Click here for more under the cut!
Collapse
)
#PortraitChallenge
! It's
Anne Vallayer-Coster
, painted by
Alexander Roslin
in 1783.
A quickie for today's