#PicturesMeanBusiness
event as
BookTrust Writer-Illustrator in Residence
, showcasing three of my favourite artists!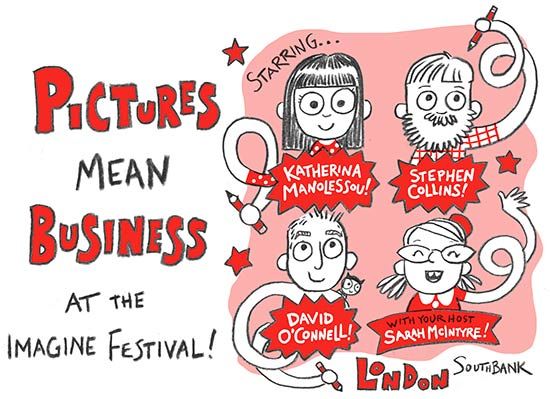 David O'Connell
co-wrote and co-drew our
Jampires
picture book.
Katherina Manoulessou
is one of the very first illustrators I met when I moved to London, at the London Artist Book Fair, and I was smitten with a screen-printed booklet she'd made. And
Stephen Collins
draws a weekly comic strip for The Guardian magazine on Saturday that makes me howl; you can see his clipped-out strips yellowing and flecked with stir-fry on my kitchen bulletin board.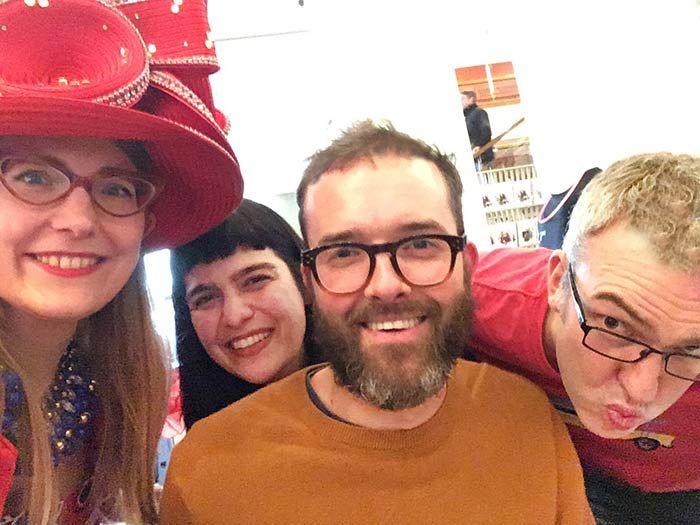 (
Click here for lots more under the cut!
Collapse
)
Today I did my first big
Gary Northfield
appeared in this rather melancholy photo...
Photo by Nicky Evans
Yes, it's true, we've moved out of our studio at the Fleece Station. Here's how Gary's desk looked a couple weeks ago: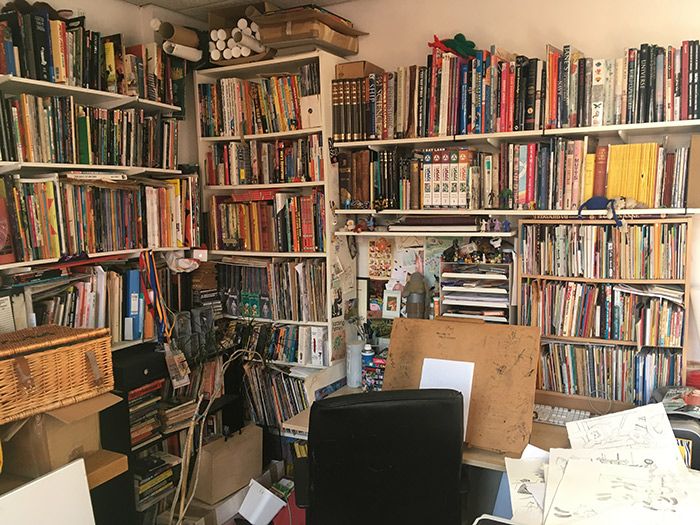 And now: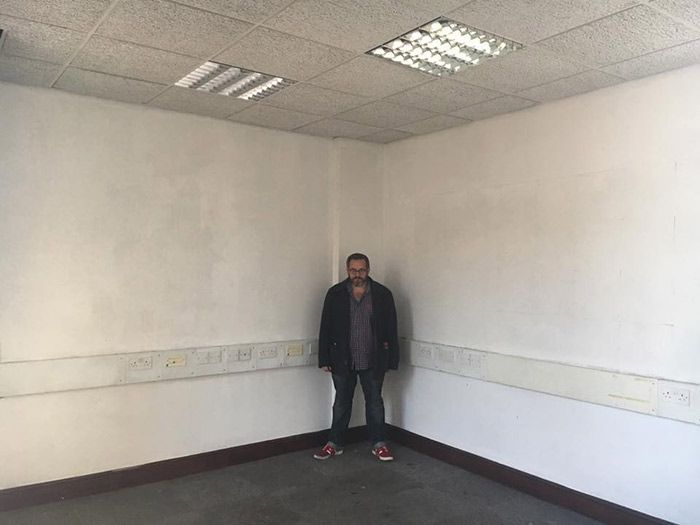 Photo by Nicky Evans
This was my desk:
Click here for original blog post with video credits
A few days ago, some guys at Deptford market took it away and now the space looks like this:
(
Click here for lots more under the cut!
Collapse
)
Today my studio mate
BookTrust announced it this morning: I'm going to follow amazing writer-illustrator
Cressida Cowell
(
How to Train Your Dragon
) to be the next
BookTrust Writer-Illustrator in Residence
! You can read more about it
over on my blog for BookTrust
(and
here in The Bookseller
).
Here's my first event, next Sunday in the Royal Festival Hall, that big Clore Ballroom when you first walk in. You don't need to book, but I'd advise getting there early to get a good seat. And bring your sketchbooks - grown-ups, too!
Details on the Imagine Festival website here.
In the meantime, here's a drawing of Beyoncé at The Grammys (because who wouldn't want to draw Beyoncé).
Raymond Briggs
.
The best thing about the morning was seeing the gathering of so many pillars of British children's books and children's book illustration. Here he is chatting with
Shirley Hughes
:
And I was thrilled to see power duo
John Birmingham
and
Helen Oxenbury
:
Recently I very much enjoyed watching the animated adaptation of Raymond's comic book about his parents,
Ethel & Ernest
. It was a slow film that pottered along, but it pottered along beautifully, and I loved watching the very English characters adapt to changing circumstances (wartime, a son going to art school) and advancing age.
(
Click here to read more under the cut...
Collapse
)
On Thursday morning I was glad to take part a ceremony in London's Royal Festival Hall, honouring the work of cartoonist, writer, illustrator and art college tutor