November 2nd, 2012
Philip Reeve
,
Jinks & O'Hare, Funfair Repair
in today's copy of
The Phoenix Comic
! We jointly wrote it, Philip drew it, and I coloured it.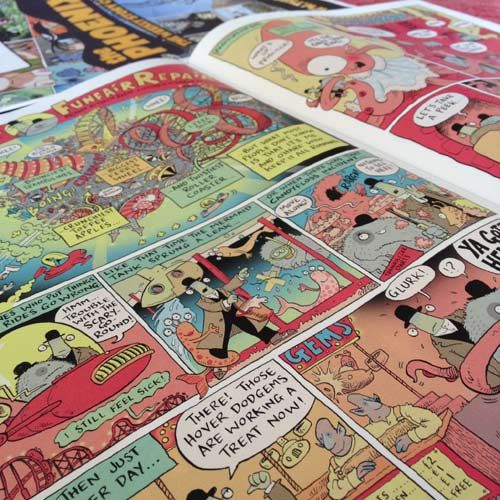 Here's a little teaser for the issue, No. 44. If you haven't yet subscribed to The Phoenix... why not? Go
here and do so right now
! :)
(
Click here for exciting stuff under the cut!
Collapse
)
Hurrah! You can find my comic with