One Canada Square
in London's Docklands. It's the tallest building in the UK and I've been dying to go up there for ages. And man, what a VIEW!!! I took a zillion photos, but I thought you might like to see the work-in-progress
Olympic stadium
.
(Click on the image or here to see a closeup shot.)
I absolutely love packing cranes, I think they're some of the most beautiful pieces of architecture on the planet. Some day I want to spend a few weeks painting the orange ones in Seattle's docks. You might recognise these from the Bond river chase scene in the beginning of
The World is Not Enough
.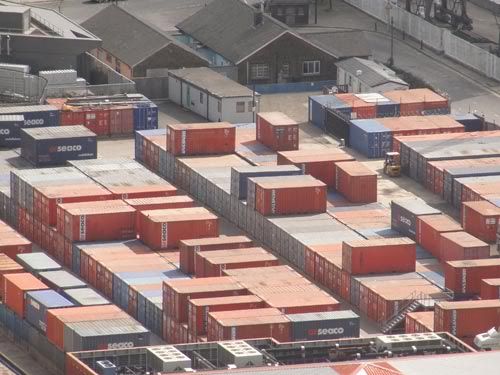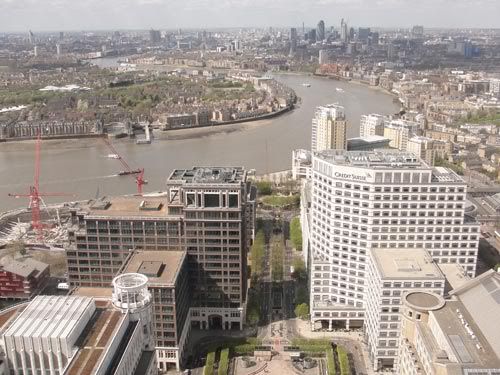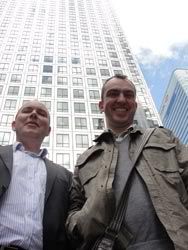 Today I met up for lunch with my friends Dave and James and went up to one of the top floors of