Lauren O'Farrell
, full of people's knitted self portraits. They're a collaboration between
Stitch London
and London's
Science Museum
for an exhibition called
Stitch Yourself
, which launches with re-opening of their
Who Am I?
gallery in June 2010.
These two fab ladies showed up this morning: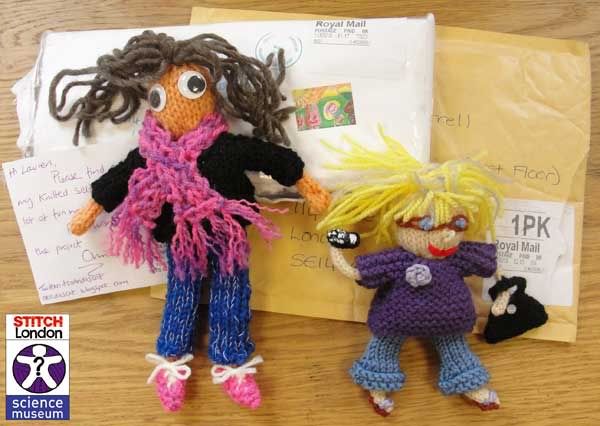 You, too, can participate!
Here are the guidelines:
1. Your Stitched Self must be approx. 6 inches/15 cm tall
2. Your Stitched Self must arrive before the 26th of June 2010
3. You must include your name (you can make a name up if you're shy) and where you are from
Details, and where to send it.
All these wonderful little packages have been arriving for my studio mate