learn how to draw a Jampire
! But you have to catch one first...
And here's a more simple tutorial, which you can print from the
Jampires website
.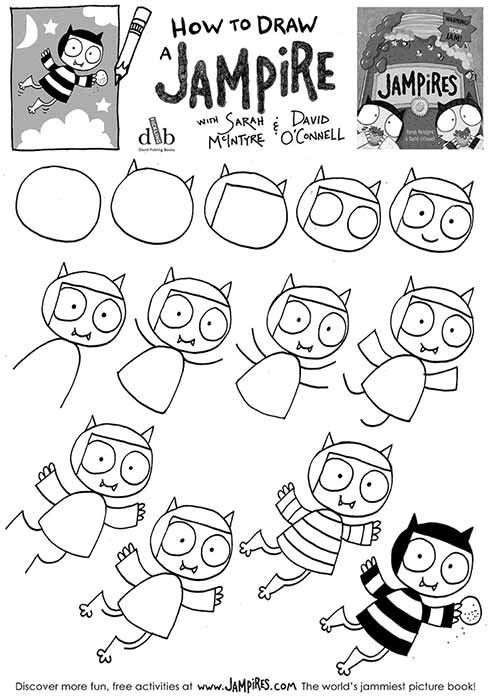 And if you'd like a slightly trickier drawing, here's Level 2! This little Jampire's jar-diving for JAM.
I've taken part again in The Guardian's 'How to Draw' series. This time,
Last week, an editor from an UK online parenting forum called
Mumsnet
got in touch with me and asked if I would write an 800-word article about my decision not to have children, as someone who makes children's books. I'd touched on it briefly last year when a Radio 4 editor invited me to talk about it on
Woman's Hour
. But the presenter, Jenni Murray, mostly glossed over it and had me talk about
Oliver and the Seawigs
instead (which was fine by me!). I'd never written a public article on the subject, and since I think things through better when I write them down, I felt that writing the article would be a healthy thing to do. I'm fairly sure I don't want kids, but I find it's always good to check in with myself every once in awhile, just to make sure. You can read
my article on Mumsnet here
.
(
Click here for some thoughts about reaction to the article under the cut
Collapse
)
Gary Northfield
's new comic book,
Gary's Garden
! You may recognise
Gary's Garden
as a frequent strip in
The Phoenix Comic
, one of the comics in there that the parents like as much as the kids do because it works on so many levels.
Elissa Elwick
and I both wore
Chompy the Caterpillar
-themed garb.
Gary's Garden
makes the perfect prezzie for kids (say, 5+ with some help reading), adults who love nature and gardening, anyone who likes a good laugh. Buy it here a
The Phoenix Comic online shop
! Gary works so hard on these comic strips, has such great drawing skills an perfectly pitched comic timing; we're all very proud of him. Look,
Lauren O'Farrell
(aka Deadly Knitshade) makes a perfect perch for
Bob the Butterfly
!
(
Click here for lots more photos under the cut!
Collapse
)
Last night the Fleece Station studio was out in force to celebrate the launch of
JAMPIRES
, my picture book with my fab friend
David O'Connell
and our Oxford-based publisher,
David Fickling Books
! We're quite shocked, this book has been so long in coming - at least four years - that we sometimes thought it might never happen. But it HAS! :D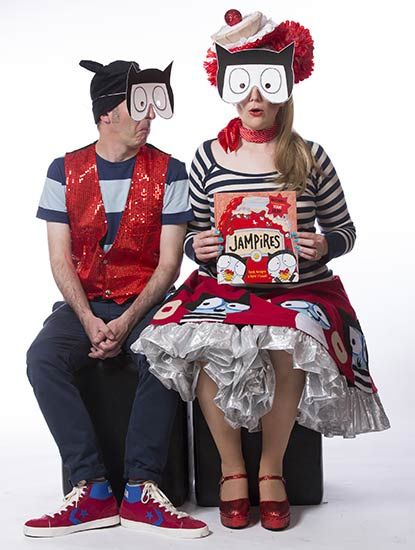 Photo by Dave Warren
So much development went into the making of this book that I'm going to run a small
series here on the blog about how we made it
. First, how did we design the Jampires characters? You can see them here, in some of the finished artwork: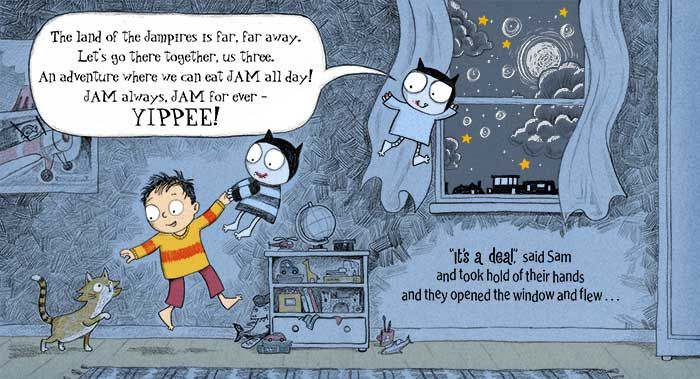 Digging through old files, I quite like these ink sketches with their accompanying notes: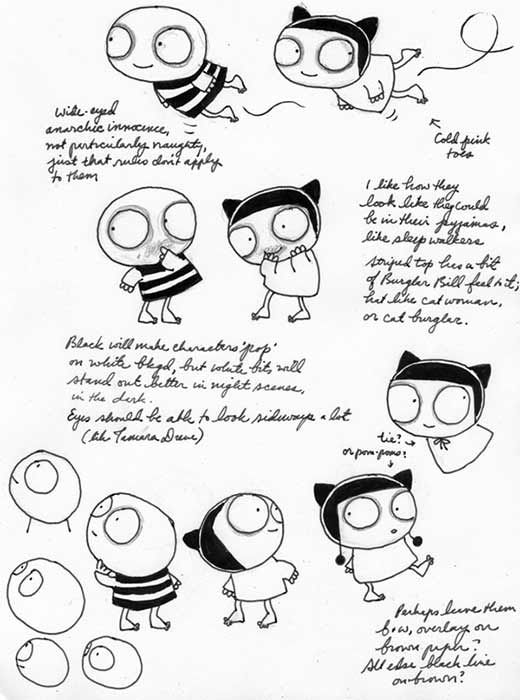 (
Click here for more under the cut!
Collapse
)
Jamtastic! Today's the official publication day of