The Bookseller
magazine, for not getting sore when a bunch of us criticised it for not properly listing illustrators in articles and sales charts. Instead, they've listened, made changes, and this week opened up wider debate on the #PicturesMeanBusiness issue. Journalist
Charlotte Eyre
asked me to write this piece for today's issue (which you can
also read online here
).
Portrait photo in The Bookseller by Dave Warren
Charlotte has written a longer piece, and created a 'Top 10 Picture Book Illustrators' sales chart, which is something very new. Helen Oxenbury has gone from being unmentioned for her role in creating
We're Going on a Bear Hunt
with Michael Rosen to being listed in her own right as illustrator. You can read Charlotte's article here,
Nielsen calls for debate over crediting illustrators
.
But the issue's not as clear as we illustrators would like to think, and Charlotte flags some of the complex areas which need addressing:
(
Click here for more under the cut!
Collapse
)
Hurrah for
The video editor has expertly paced the tutorial so teachers can use it in the classroom. But I think people at home can get a lot out of it, too: kids or grownups! You can
watch the videos on the website here
.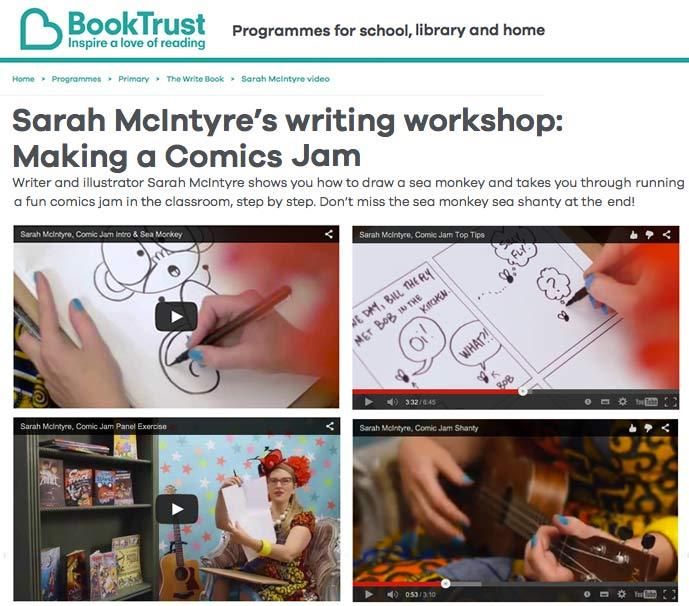 Here's the second video, so you can get a taster. Kids find making comics fun, but it also focuses them on learning how to make a story very clear to a reader. When I lead kids in Comics Jams, I often see them coming to grips with the idea that it's not enough to have a story in their heads, but that they have to give enough clues on the paper for someone else to understand the story without them hovering nearby, explaining it. They partly learn that by drawing the comics, but also by being given someone else's comic, and seeing why it might be difficult to work out what's happening. Learning how to express a series of thoughts clearly is a great concept lesson that applies to any form of communication.
You can find some more tips on leading Comics Jams
over on my Jampires website
with
David O'Connell
(who does great workshops). And there's a printable guide to drawing a Sea Monkey from
Oliver and the Seawigs
by
Philip Reeve
over
on my website
. The Write Book site went live yesterday and a few people have already spotted it and seen its potential. Yay!
(
Click here for more under the cut!
Collapse
)
Guys, this is exciting! Booktrust have worked with me to come up with a whole online class on how to make comics! I'm always wishing I could get around to more schools, so this is a huge help. There are four videos: how to make a character, tips on making comics, a walk-through where kids can make a comic along with the video, then a fun song at the end, inspired by the comic character.
My latest book with
Philip Reeve
,
Pugs of the Frozen North
, doesn't come out with Oxford University Press until September...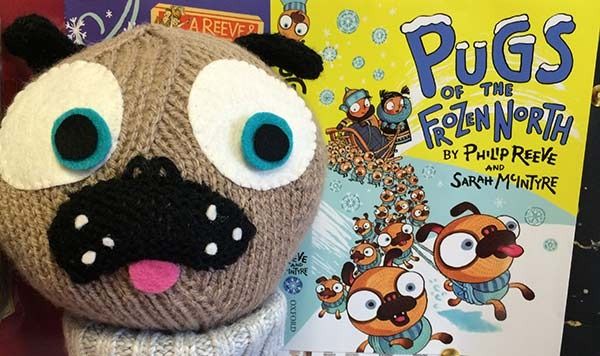 ...but people have been asking to get
a head start on making their own pugs
in preparation for the book's arrival. After the success of the
knitted Sea Monkey
for
Oliver and the Seawigs
, the fabulous
Lauren O'Farrell
(aka Deadly Knitshade) came up with a new Pug pattern, and she assures us that this one's even easier to make!
**You can download it free, here on my website.**
This pug's named Tuggle and we love him. But there are
66 pugs
in the book, so there will be lots of names to choose from (and you can come up with your own, of course). Lauren's a champion knitter and worked in the same studio room as me until she outgrew the space, about the time that she was knitting the world's largest solar system for the Science Museum. She knows all about exploring the outer reaches of knitting, but this pattern is actually very simple.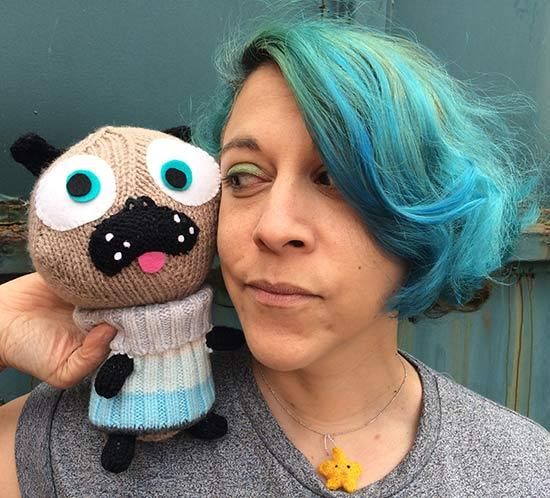 So Tuggle and I are pals - I've never had a dog before! - but Philip's poodle on Dartmoor, Frodo, can't quite decide what he thinks about this pug invasion. SIXTY-SIX there will be, Frodo... all the companions you could ever want!
If you knit a pug, please do
share a photo!
We'd love to see yours, and let us know its name. (Philip and I are on Twitter as
@philipreeve1
and
@jabberworks
and Lauren is
@deadlyknitshade
. And we have a
Reeve & McIntyre Facebook page here
.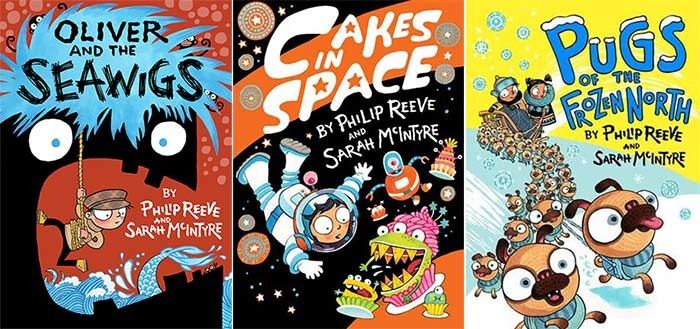 You can also explore the activities we have online for
Oliver and the Seawigs
and
Cakes in Space
. And you can find out what else Lauren's made
over on her website
. You can see a great short video showing all the Knitted Pug pieces coming together
in this blog post by Lauren
: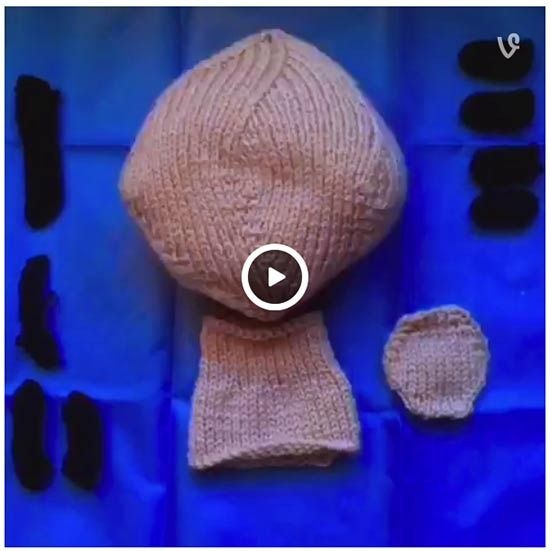 Now who wouldn't love to have a little knitted pug for a friend? Can you knit, or do you know anyone who does?
...for the grand launch of Richmond's new independent children's bookshop,
The Alligator's Mouth
!
There was much cake and Gruffalo: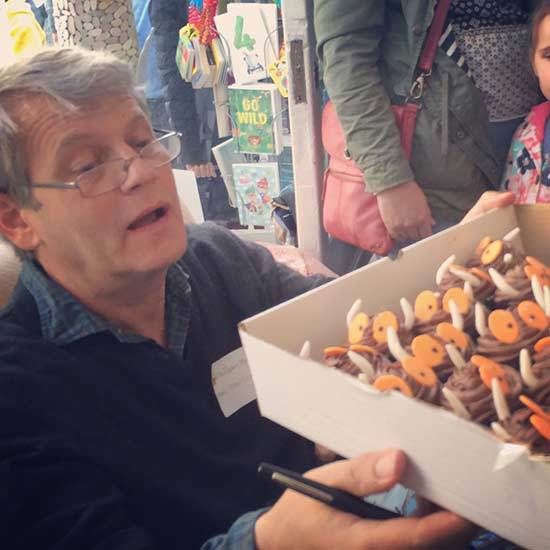 And here's the team who run it! With all these indie bookshops shutting down, it's extremely brave to be opening one, but wonderful, too. Children's book sales are still on the rise, and we need our indies to look out for new talent and highlight the books picked by specialists, which might not necessarily be taken up by big chains. The three who run the shop are, from the right, artist and designer
Mark Pembrey
,
Margaret Wallace-Jones
and
Tony West
. Margaret and Tony used to run the Lion & Unicorn Bookshop, but the sky-high Richmond rent forced them to close. But they didn't let that beat them!
(
Click here for more under the cut!
Collapse
)
This Saturday was ALLIGATOR themed in southwest London...