Chris Riddell
to the post of
Children's Laureate
means so many good things for illustrators and everyone who loves illustration! Not only is he hoping to get lots more people drawing - parents, as well as kids - but he's a big supporter of our
#PicturesMeanBusiness campaign
. Hurrah!
Here's an article by
Charlotte Eyre
in this week's edition of The Bookseller:
(You can read the rest of the article
here
. Thanks so much, Chris!!)
Here's a photo of me at the award ceremony with Chris's co-author
Paul Stewart
, who's worked with him on
The Edge Chronicles
. They're an awesome team and live just a few houses away from each other!
(
Click here for more under the cut!
Collapse
)
The new appointment of
Audrey Niffenegger
. Oh, and she also turns out the occasional fabulous novel!
I hear
Raven Girl the ballet is coming back to the Royal Opera House in October
, so be sure to snatch up tickets, it's one of the best ballets I've ever seen and so evocative of the original prints and story it's based on.
Best birthday wishes to illustrators, printmaker, comics creator, letterpress crafts person and painter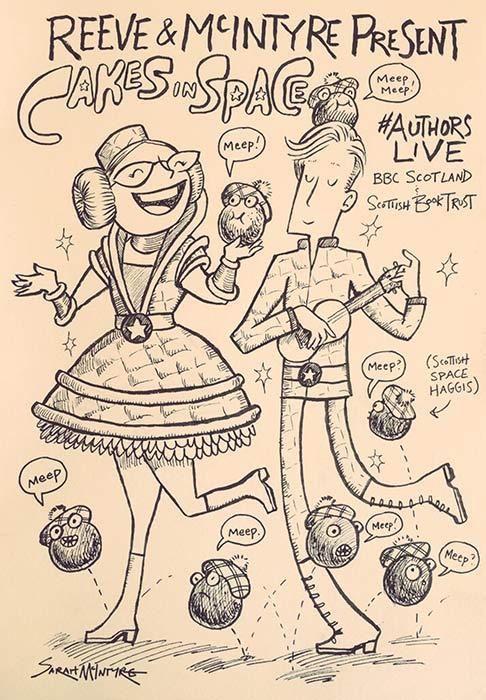 Blog written with my co-pilot Philip Reeve:
So our shiny silver space shuttle set us down in sunny Glasgow, where we'd been invited by
Scottish Book Trust
to do one of their
Authors Live
events.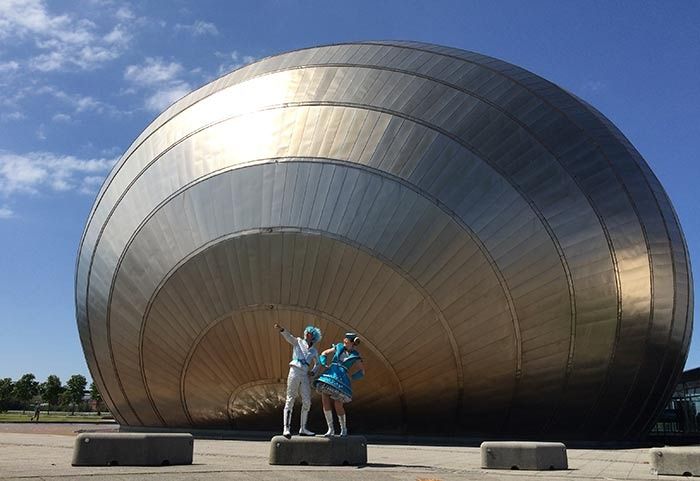 These events take place at the BBC's Glasgow studios; there's a small invited audience of children from local schools, but the show is also broadcast
live online
to any other schools who want to sign up for it.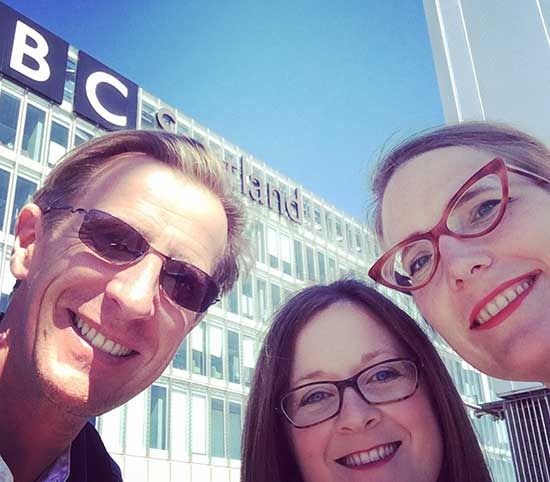 We arrived on Wednesday afternoon to meet Scottish Book Trust's
Heather Collins
and some of the team who were going to be in charge of the broadcast. Part of the
Cakes in Space
show involves a video transmission from some spoon-crazy alien life-forms called the Poglites. At all the festivals we've done we've used a video which Philip and his wife
Sarah Reeve
shot on his phone, of two Poglite puppets in a spaceship set made out of old polystyrene packaging.
(
Click here for more under the cut!
Collapse
)
Chris Riddell
, Britain's new Children's Laureate! And well done to
Malorie Blackman
, for being an awesome laureate for the last two years!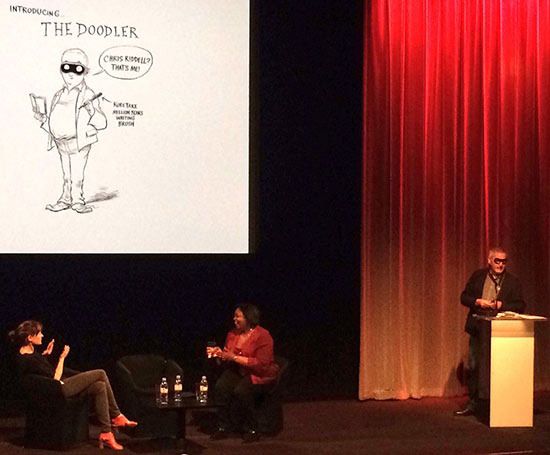 I need to go to Glasgow to do a Scottish Booktrust event (in, uh, six minutes), but I'll come back and add to this blog post, since Chris being laureate means EXCITING TIMES. :D
In the meantime, you can follow Chris on Twitter (
@chrisriddell50
) and
Instagram
.
Huge congratulations to the excellent
Dinosaur Police
, involved quite a lot of preparation, but not all of it by me.
Deadly Knitshade
and her crew of dinosaurs were very busy:
And I was BAKING, something I almost never do!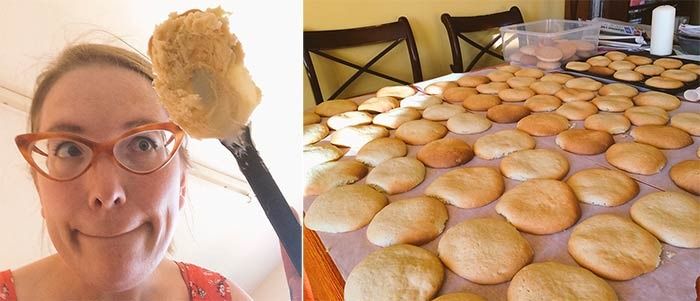 Then we all gathered at the Herne Hill bookshop in south London,
Tales on Moon Lane
, which had a lovely display of loads of the books I've worked on:
My sculptor friend
Eddie Smith
had been busy making my hat (for Hay Festival and the launch), and here he is with my
Dinosaur Police
editor,
Pauliina Malinen
:
And the hats were terrific! Check out
Deadly Knitshade
(aka Lauren O'Farrell):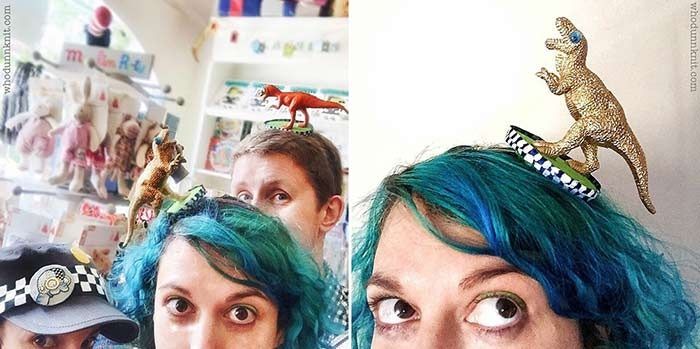 Photos tweeted by @deadlyknitshade
(
Click here for more under the cut!
Collapse
)
Today's official launch of my new Scholastic UK picture book,