Another drawing with my new pencils:
Today I went to the art supply shop (Atlantis, off Brick Lane) and bought some new pencils.
Gary's Garden
.
One of the most exciting things about my job is seeing people who've been inspired by my books, using them as a jumping-off point to creating their own pieces of artwork, costumes and stories. Look, it's a Sea Monkey jumper! And the chap who's wearing it also named Oliver! Big thanks to his aunt, who designed and knitted it and sent the photo to my co-author
Philip Reeve
and me!
Check out this
Oliver and the Seawigs
bedroom wall mural, tweeted by
@Brazgosuperstar
. Pretty amazing!
Hurrah! A Lego Rambling Isle, wearing a Seawig, tweeted by
Andy Lacey
.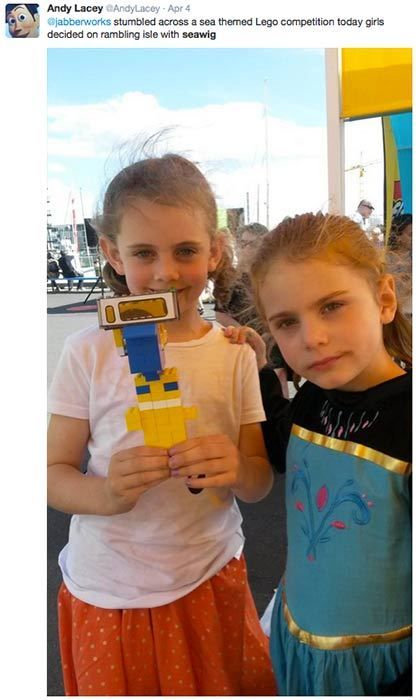 When the Children's Book Club met up at
Booka Bookshop
in Shropshire, they made their own Seawigs! (If you'd like a Seawig template, you can download one
here off my website
.)
And one more, a photo of a very realistic-looking Seawig, tweeted by
Gareth P Jones
.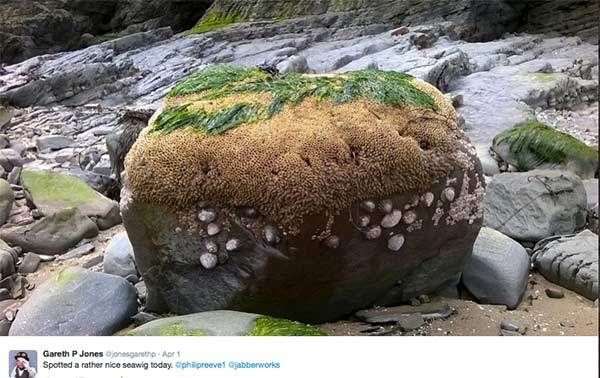 My friend Laurence wanted some company doing his homework today and I amused myself having a little chat with him about copyright. ...Actually, his © is completely valid! He doesn't have to register copyright anywhere to make the picture completely his. When he draws a picture, he immediately has the copyright. (Whether he can defend it, is another thing.) We got the leafy layout idea and adapted his poster from the cover of Gary Northfield's comic book,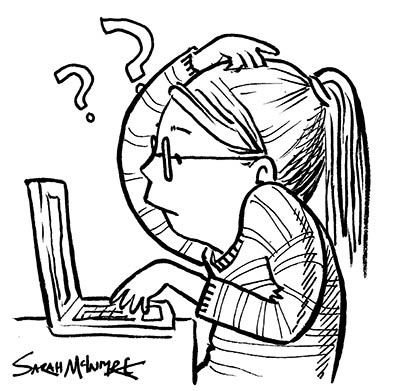 I'm really struggling with this election, I still have no idea how I'm going to vote. A lot of my friends in the book industry have said they're planning to vote Green, even though they know the Green Party probably won't get more than a few token seats. But I saw this on the Green Party policy website last night and it made me very concerned:
(
Click here to read more under the cut, including updates
Collapse
)
live
that story for a weekend!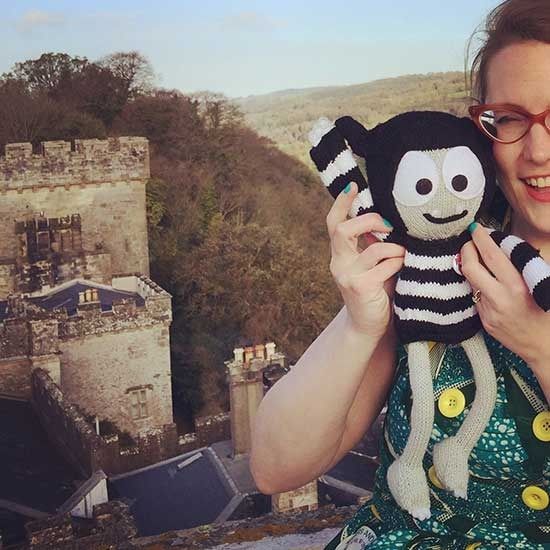 When former Irish Children's Laureate
Niamh Sharkey
got in touch to see if I wanted to be part of a new festival at
Lismore Castle
called
Towers and Tales
, of course I said yes. And I brought along my trusty Jampire (knitted by
Ann Lam
). I'd been asked to do some picture book events for
Jampires
and
There's a Shark in the Bath
(but sadly, I seem to have lost my inflatable shark). Here's a drawing inspired by one of the Van Dyke paintings on the wall in the dining room:
It was better even than staying in a castle; we got to stay there with the family who own it, and they were so kind and gracious and provided HEAPS of food! Here's my writer friend
Philip Ardagh
, tucking in. (We did a lot of tucking in.)
And I wore a lot of hats. But not one with Philip Ardagh on it, unlike Lady Betty Compton, who couldn't resist:
(Ha ha, here are the two paintings the drawings are based on.)
And here I am in the entrance hall with lovely writer-illustrator
Chris Riddell
, when we first arrived, both of us looking slightly overawed and massively excited.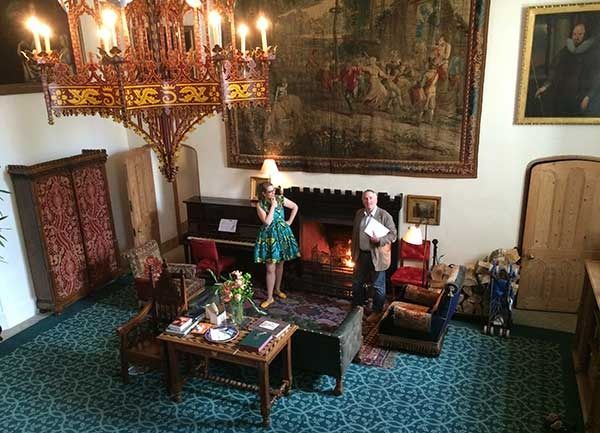 (
Click here for lots more under the cut!
Collapse
)
I've read stories about princesses who have rooms in 'the highest room in the tallest tower' of a castle, but I never thought I'd actually get to