John Blake
by Philip Pullman and John Aggs is picking up the pace and looking as striking as ever, and Kate Brown's
Spider Moon
just gets more and more beautiful. I love her clouds and underwater magic.
Here's my strip,
Vern and Lettuce
next to the fabulous Etherington brothers'
Monkey Nuts
. Lorenzo just sent a note to say he and Bob had put my picture of Lettuce upon on their
Blink Twice blog
, which made me very happy. You can get peeks and synopses, updated weekly, on the
DFC website
, it's well worth a look.
These are the covers to the second and third issues. (We're all taking turns designing the covers.)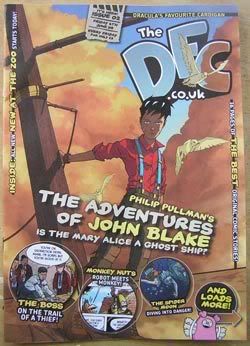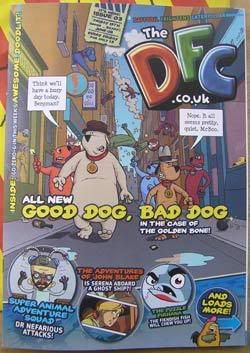 Hooray, it's DFC picnic time!