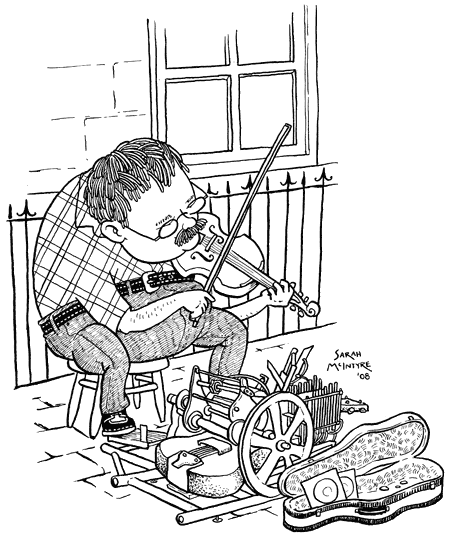 Today's drawing is based on a couple photos I took of this street performer in Bath, when I was there last month for the kids lit fest. The guy had built this intruiguingly complicated machine that strummed his guitar while he fiddled, operated by foot pedals a bit like an organ.

Artwork: I'm selling the original drawing for £40 + £5 registered mail postage (a little bit more for postage if you live outside the UK) via Paypal. Image is 22x18cm.
Edit: artwork sold

The DFC have put up some free avatars / buddy icons, including my buddies Vern and Lettuce, if you want to grab them here.