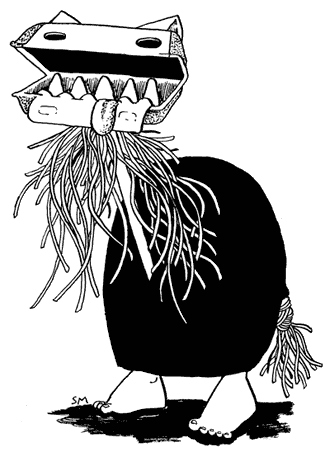 Yesterday the neighbour kid was rifling through our recyling bag (read: potential craft supplies) and came up with this smasher of a puppet. It reminded me so much of one of
drewweing
's recent beast drawings that I had to draw our version.
And if you haven't yet, there's still time to nip out and get today's Guardian, featuring James Turner's
Super Animal Adventure Squad
and
Vern and Lettuce
!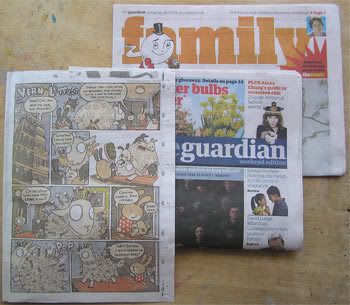 Of course, if you like what you see in The Guardian, you can get way more episodes printed much more cleanly and on better paper ever week by
subscribing to the DFC.
Here's this week's wrap-around cover, by
the Etherington Brothers
: