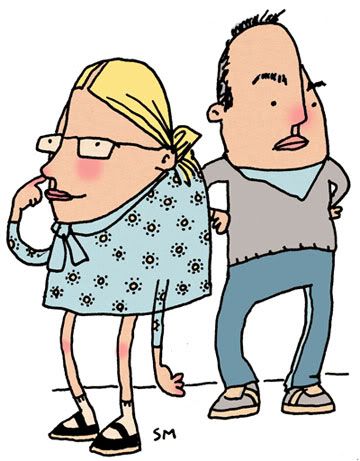 Today I was doing character development for a picture book, and since it involved just lots and lots of doodling, I decamped to the big sunny atrium at the
National Maritime Museum
. About three hours in, one of the doodles started to look distinctly like my friend Dave, which made me giggle, and so I finished it and coloured it in when I got home. (I'm not so sure he's going to like it, he looks downright cross. But I look like a primate, so perhaps we're even.)
And then I found in my Inbox a marvellous Vern and Lettuce picture by the magnificent
Warwick Johnson Cadwell
! If you haven't seen his work yet,
have a look
, the guy is insanely talented. Some of the best drawing I've seen in Britain, I'm serious. I met him for the first time at the
Thing
and had a bit of a fan girl moment.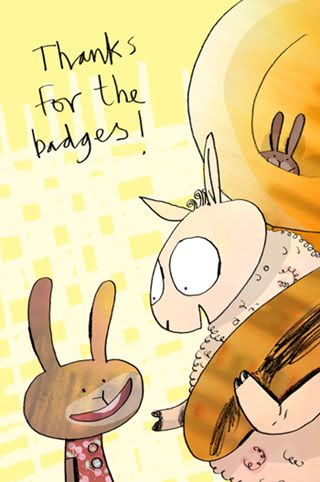 Don't forget, you can bring your DFC questions to the
DFC panel at the Oxford Literary Festival
at noon this Saturday! You can
book tickets here
to see a lively discussion with David Fickling, John Aggs, the Etherington brothers and me.