Yummy Korean nibbles! The best ones looked and felt like eyeballs but tasted so nice:




And more yumminess: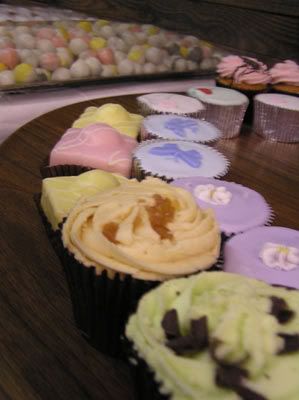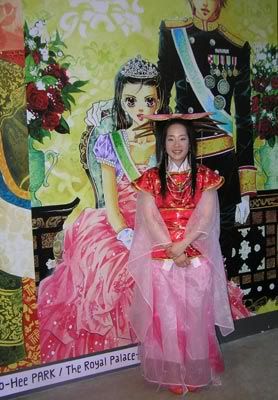 I must confess, I'm a slow convert to mainstream Manga and the Korean verson, Manhwa, but I really needed to get out and hadn't had a good chat with my friend Rian for awhile, so I decided to combine the two by going to the opening of Manhwa 100 at the Korean Cultural Centre. Most of the artwork wasn't really my thing, but there was some lovely linework posted on the walls, and you couldn't not be impressed by the drawing skills of the featured resident artist, Chul-Ho Park. Here he is in the studio they've set up for him in the centre's front window:



The best thing was finding such a great space just next to Trafalgar Square, with a lovely lounge and lots of available comics reading matter. What a great place to nip into on a rainy day! I'll look forward to seeing what else the Korean Cultural Centre gets up to. If you get the chance, at 2-3:30 this afternoon, Paul Gravett is giving a talk there while Chul-Ho Park does a live drawing performance and workshop. Should be good! The exhibition runs until 24 June.

I didn't manage to ask around who was coming, but there were several people I recognised at the launch, including Paul Gravett,
seanazz, Joel Meadows (editor of Tripwire comics magazine), and here are Cartoon Museum artist-in-residence Mark Stafford, Rian Hughes and Ed Hillyer (also known as Ilya). Thanks,
jinty, for passing on the invitation!