Yesterday I had two meetings in town, my illustration crit group, then a comics group who met up after a comic mart. There were a bunch of comic fans around the table going through their loot from the mart and it felt like something out of
Ghost World
. A little weird, being the only chick there, but everyone was very nice. I so wanted to draw everyone at the table, but there was one guy who had very severe features and looked particularly striking, so I did a sketch of him and then made a little painting when I got home. I think I like the pencil drawing better, though. I'll try to post it soon.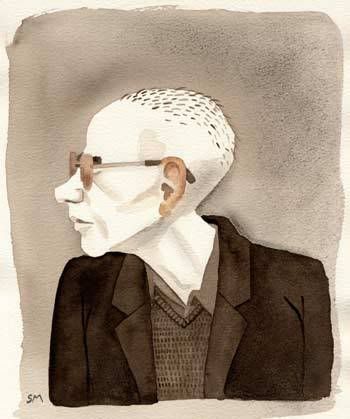 If you haven't seen them yet, there are loads of great Hourly Comics posted on
this forum
. Dan, thanks for the mention on
BugPowder
!