What a brilliant evening! I didn't get back until 2am and am still trying to wake up, but here are a couple snaps from the night. My photo taking was sparse and a bit random. (Did anyone else take any photos?) Nikki Gamble wrote a review of the party on the South Bank for Write Away
here
.
Here's Vern and me with
Giles Andreae
, which was very exciting, both because Giles is lovely and because I'm illustrating one of his books. (Our agent introduced us and it was the first time I'd met him!)
And here's Lettuce and me with my good writer/illustrator friend
Layn Marlow
.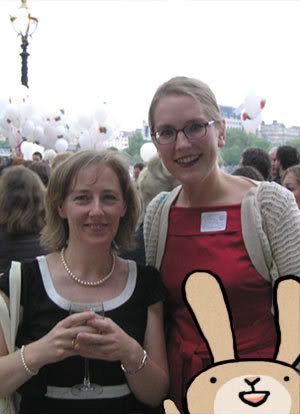 Vern needs one more person to have 100 friends on
Facebook
!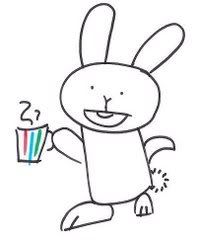 Edit
And here's Lettuce recovering from the party with a cuppa, thanks to
nice_cup_of_tea
in Zurich!