June 14th, 2008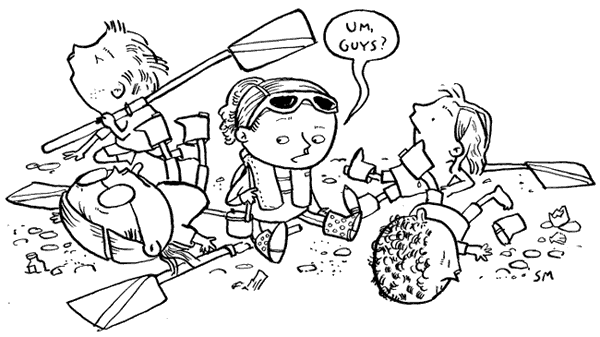 Last week we had a great row, everything was going so well. This morning we had four of us novices all together in a fine boat and it was a total disaster. I felt sorry for the cox, there wasn't much she could do to pull us together. We usually go for breakfast at the pub afterward, but we all just staggered homeward today. The lines are a bit wobbly because my arms are so sore from trying to keep up the rowing rhythm while the boat bucked and pitched to near capsizing.
John Blake
by Philip Pullman and John Aggs is picking up the pace and looking as striking as ever, and Kate Brown's
Spider Moon
just gets more and more beautiful. I love her clouds and underwater magic.
Here's my strip,
Vern and Lettuce
next to the fabulous Etherington brothers'
Monkey Nuts
. Lorenzo just sent a note to say he and Bob had put my picture of Lettuce upon on their
Blink Twice blog
, which made me very happy. You can get peeks and synopses, updated weekly, on the
DFC website
, it's well worth a look.
These are the covers to the second and third issues. (We're all taking turns designing the covers.)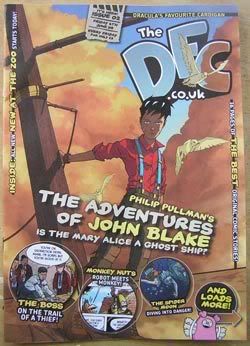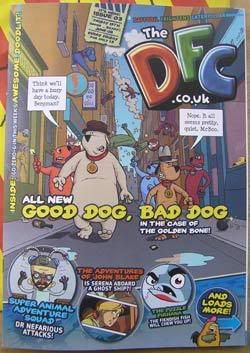 Hooray, it's DFC picnic time!