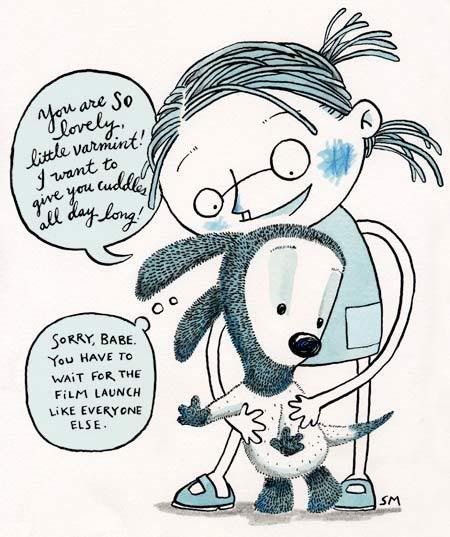 Exciting news, I got an e-mail from
Marc Craste
last night saying that
Studio AKA
have finished making
Varmints
! It's a film based on Marc's picture book collaboration with Helen Ward (
book launch link here
) and is set to be a total knock-out amazing piece of animation. You might remember Marc Craste from his Bafta-winning animation,
Jo Jo in the Stars
. Hooray, Marc and everyone at Studio AKA, I can hardly wait! You can see
a trailer here
.
Other news,
Garen Ewing
continues with his
A-Z of Comic Strip Characters
.
And I try to get a whole lot of work done this morning, whooie.
Edit
: Fresh in this morning! A sketch from Mags in Brussels, of Manoëlle with her book. (I said
here
I'd post drawings of people in their favourite place to read. Thanks, Mags!) :-)