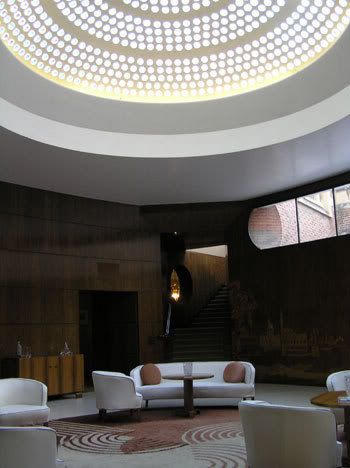 Another day of London sightseeing with my parents: Today we took the bus from Greenwich to
Oxleas Wood
, then walked three miles through the woodland to a beautiful English Heritage property called
Eltham Palace
. The buildings date back to the 1300s, and in 1933, Stephen and Virginia Courtauld moved in and turned the place into an amazing Art Deco party house.
We had to wear little blue plastic booties so we didn't mess up the floors, and I wasn't supposed to take photos inside, but I surreptitiously snapped this single picture of the central lounge area. This room is possibly the first example of Swedish architecture in England, way before IKEA. The Courtaulds earned their money in the synthetic fabrics business, and Stephen Courtauld's older brother set up another must-see place in London, the
Courtauld Institute of Art
.
The palace gardens were lovely, which made my mother very happy. My dad and I liked saying 'herbacious borders' a lot. No one fell in the moat.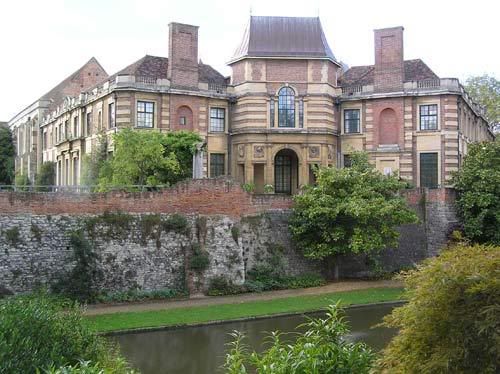 If you're looking for something to do around London, don't miss this place, and order the coffee walnut cake in the tea room, it's fabulous. And you even get served by waitresses in full black and white maid costumes with lacy aprons and caps, which is pretty funny.