(Yes, it's really pronounced that way.) Today I took my parents and two good friends from Brussels to the
Horniman Museum
in southeast London. I've only visited a few times, but it's such a great place for sketching that I'm always meaning to go back. It's this weird and wonderful collection of taxidermied animals, musical instruments, ethnographical stuff and gardens, with a very decent cafe.
Here's something that always makes me laugh, a very old walrus, stuffed by a taxidermist who'd never seen a walrus and had no idea they were supposed to have lots of wrinkles and folds. So he just kept stuffing and the thing's the size of a small car.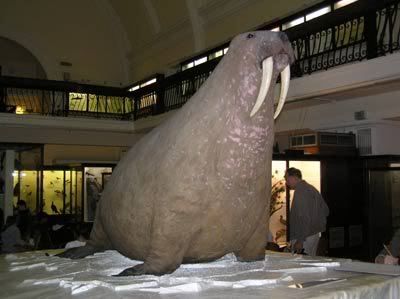 I only managed a couple fleeting sketches in the musical instruments section, but here they are: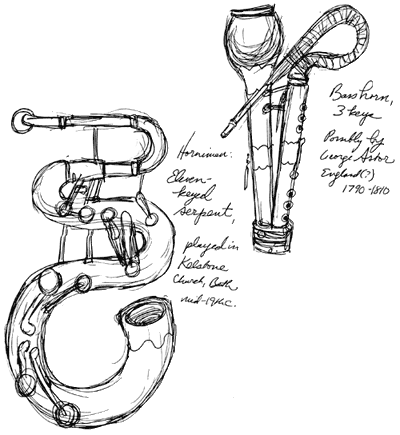 (
Collapse
)
In the evening, I got to meet
Niamh Sharkey
(Niamh pronounced 'Neev'), whose work really influenced me when I first started illustrating, particularly her book,
The Gigantic Turnip
. (Stuart doesn't usually buy picture books, but he saw it in a bookshop window and brought it home for me because he was so sure I'd like it, and he was right.) The party launched an exhibition of her latest book,
Cinderella
with
Max Eilenberg
at the
Ilustration Cupboard
. Eilenberg, Sharkey's family from Dublin and the Walker Books gang was there, including her editor, David Lloyd, Louise Power and Deirdre McDermott. (I was very interested to learn that McDermott was the designer for Jonny Hannah's amazing book
Hot Jazz Special
.)
I am getting very behind on e-mails. I was planning to do some catching up tonight but I think I will go to bed.