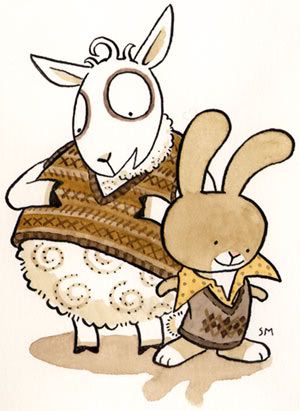 Happy birthday,
ellenlindner
! Ellen asked everyone to wear a sweater vest on her birthday, or 'tank tops' as the Brits call them (not to be confused with 'string vests'). Not everyone wore one, but at one point I walked into the kitchen full of about ten people and they were all wearing vests, which was quite a sight. My vest was fairly ordinary, but Ellen and Stuart both looked spiffing:
(
Collapse
)
If you're doing some Christmas shopping, have a look at
some of the items on sale
to raise money for
IBBY
, the
International Board on Books for Young People
. They have some prints and signed books by people such as Neil Gaiman and Michael Foreman.