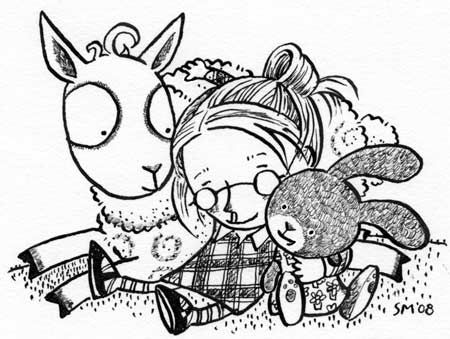 I've never had so many deadlines flying thick and fast around me (well, except for maybe senior year at university) and I'm feeling SO tired. So I thought I'd take a break and get a hug from Vern and Lettuce (they're very accomodating that way) and try out my
new manga pen nibs
. I'm still trying to get the hang of them but I'm amazed at what thin lines they can draw - everything in this picture was drawn with the same nib; cool, eh?
I just had a look at
mr_sadhead
's
post
and took on that meme which quotes the
first sentence from each month's LiveJournal entry
. It does make for a kind of interesting summary of what I've been up to in 2008:
JANUARY
: The
two clouds and the airship
are real, the others I added to the photo because it made me laugh, seeing all these clouds and stars in my living room.
(
Collapse
)