January 30th, 2009
DFC
envelope pops through the letterbox. Hurrah to
wilburonline
for taking more liberties with the DFC logo lettering than anyone's done yet!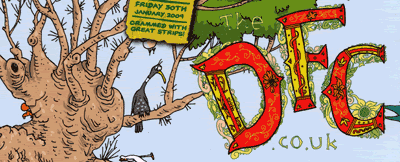 As you can see,
Vern and Lettuce
has taken a bit of a turn to the dark side in their abandoned underground station escapade:
This morning I had tea and lemon drizzle cake up in town with my picture book editor and designer. That was fun, and they're excited about the way the book is going. It is TOP SECRET at the moment (woooo!), but I can hardly wait to tell you! Hope to see you Sunday in London at the
Alternative Press Fair!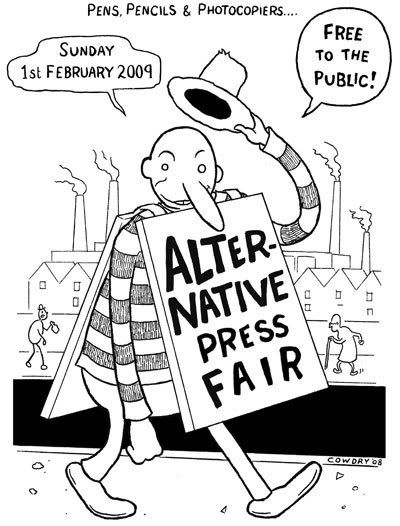 Fridays are the best days, when the stripey red and yellow
David Fickling
, the
Etherington brothers
and
John Aggs
talk about our fabulous weekly comic,
the DFC!
It's all happening on
Saturday, 4 April at noon
.
Here are booking details!
I notice there are a few other good festival things happening that day, including the
Inspector Morse walking tour
, a talk by writer
Michael Morpurgo
(the one whose
party I went to at the Savoy
), and
Aliens Love Underpants
creator
Ben Cort
. (Ben is lovely, the last two times I've met him we've geeked out over how to get the right colours on our computers in CMYK. I vow not to mention CMYK next time I see him.) Sadly,
Emma Chichester Clark
is speaking at the same time as us, but my tummy is already working itself into excited, nervous knots about the chance to meet
Bob the Builder
before our talk. What will I say to him? I must think of something very witty that will make me stand out from all the other diggers.
Oops, can't believe I didn't post this earlier! Anyone who can possibly make it to Oxford, come see my lovely publisher