March 13th, 2009
Here's what that malarky's about
if you live outside of Britain and don't have to endure digitised laughter while you're standing at the supermarket checkout.
Some lovely Vern and Lettuce art!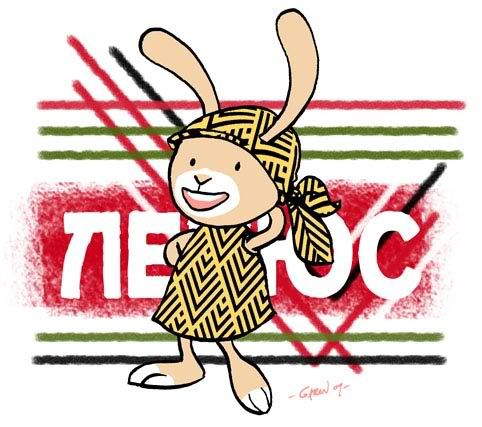 This by
Garen Ewing
! (That's
rainboworchid
). Lettuce as Soviet worker chick! This relates to our
gallery visit
the other day; I kept spotting this Popova print that looked a lot like a Vivienne Westwood pattern on
a dress I sketched in Bath last year.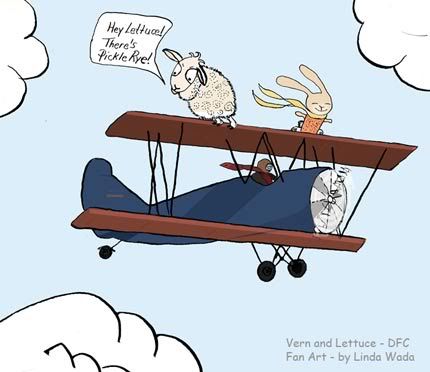 And this one's from
Linda Wada
! I think it might be the same Spad XIII I
drew for Garen
. Cool, thanks so much!
Now what is up with
Last FM
? It's a fairly recent discovery for me and I love it, but it was driving me nuts yesterday. I banned Petula Clark's song
Downtown
three times and it still kept playing. And Christmas music. It's NOT CHRISTMAS.
Gary Northfield
's strip and cover in today's issue? So fab.
I'm almost done with my second UK picture book, just the covers due on Tuesday. So I haven't had much free time, but I've been picking away at this comic since last week, keeping it almost to stick figures.
(
Click here to keep reading
Collapse
)
Don't forget,
Vern and Lettuce
is still running in the Guardian Saturday Comic, in the Family section! It's episode four, and I've had more comments from kids about that particular strip than about any of the others.
Here's a comic I made about the day I found out the DFC went under. It started out as one of those days in London where everything's just a bit magic. And the DFC is a bit magic, too. Did you see