I had such a good time with yesterday's sketch that I thought I'd try out the same thing, this time with a film image. It was fun making it as unlike Hepburn as could be.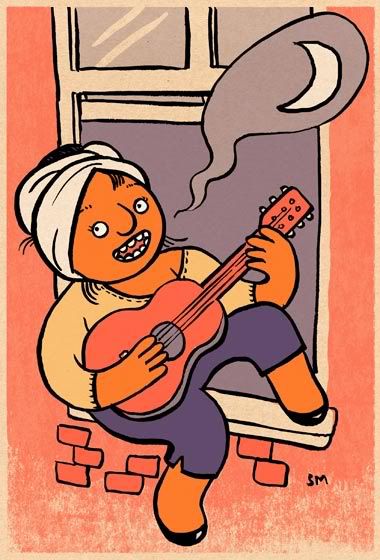 Don't forget that exciting things will be happening - comics workshops and more - on Sat the 25th, at
Crystal Palace Children's Book Festival
. Lots of family fun; if you're in London then, don't miss it!