May 20th, 2009
And now I ought get back to the day job.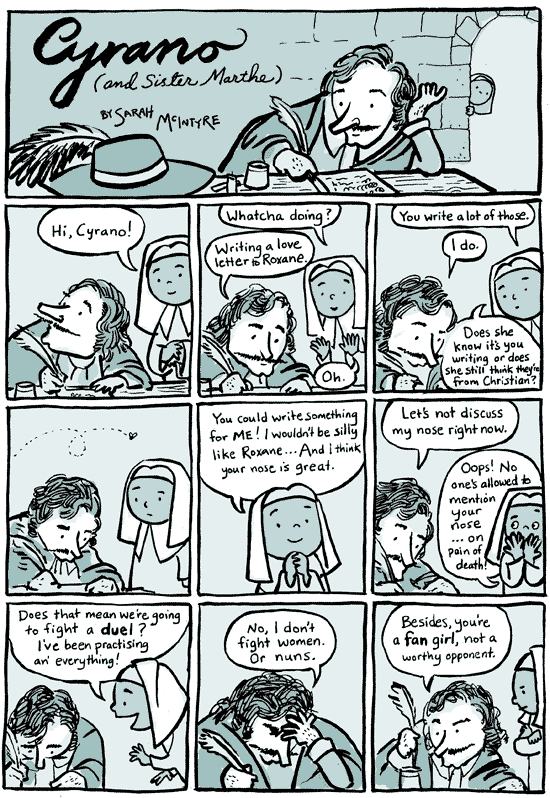 (
Two more pages under the cut
Collapse
)
Hooray, here's my Cyrano comic! I could do a lot of these. I perhaps should've ended it with the second page, but I thought Ragueneau could use some company. Poor Sister Marthe is really a very minor character in the story.