May 27th, 2009
when I wrote
I could get used to Stuart having even a wet squid on his face?
Matthew Reidsma
(
reidsrow
) has shown us how that would look, hooray! Thanks, Matt!
And
over here
on
daleof
's blog, not one but
two
people have coloured my picture! So fabulous!!! But the two versions of me weren't sure what to think about that, so I let them fight it out together. Thanks for the colouring,
reidsrow
and
wolfietheluck
!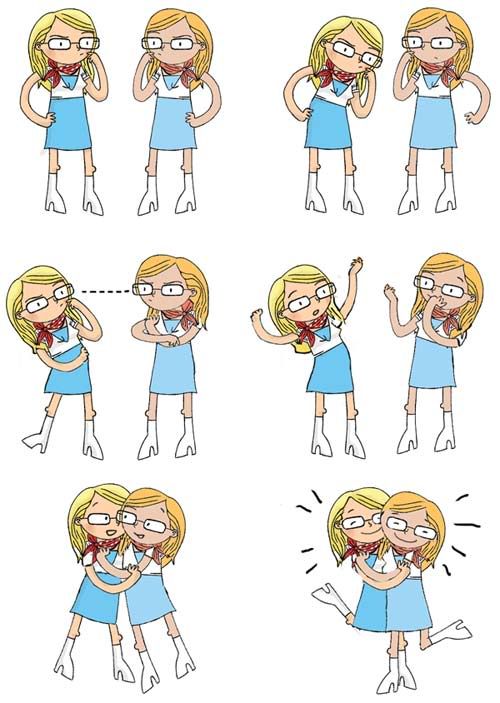 Edit
:
timpiotr
and
daleof
also coloured in! Wow, look at the textures on
timpiotr
's!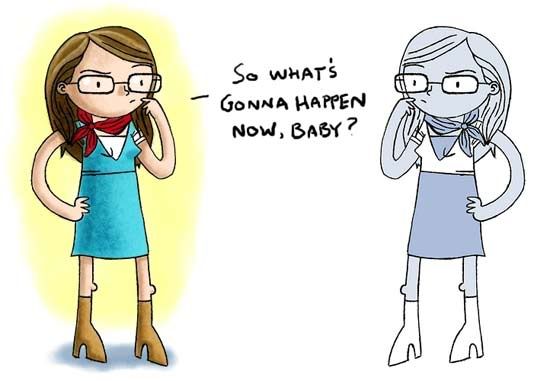 Hey, look! Remember
A location website
reads:
It was on this corner, at the junction, of Scotland Place and Great Scotland Yard, that Harry and Mr Weasley enter the phone box in Harry Potter and the Order of the Phoenix to descend into the Ministry of Magic. Unfortunately for those who seek to recreate the scene there has never been a phone box at this junction, the one in the film being a specially brought in prop that was taken away once filming had finished.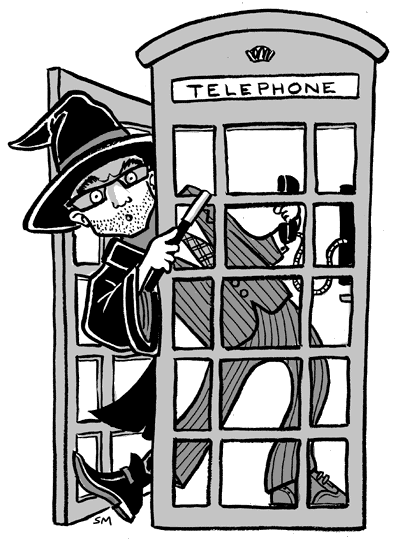 So the picture is Stuart in the fictional phone box, about to go up to his very real job. ...Making magic, heh heh.
Stuart told me something cool last night. He recently changed building at work, and now he's based in the exact place where the Harry Potter crew filmed the entrance to the Ministry of Magic. I always knew he was up to something interesting! Poor Stuart, I am going to have way too much fun with this.