For today's morning sketch, I drew a Flashdance fairy for Oxford's
Caption
festival, where the theme is 'away with the fairies'. Mark your diaries for this weekend,
15 - 16 Aug
. On the Sunday, I'm giving a talk on crossovers between comics and picture books, and opportunities for creators to work in both fields. And I'm also on a panel with comics journalist
Matt Badham
on the Saturday.
(...You, too, can draw a fairy for the Caption exhibition and auction!)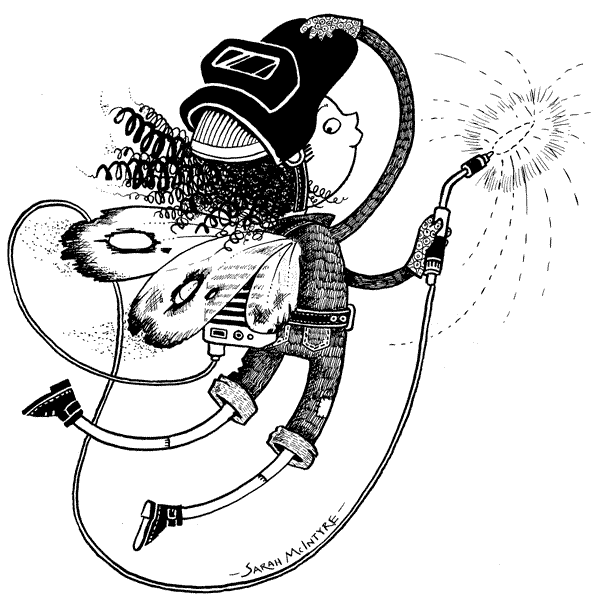 And the other diary date is coming up soon!
Next Monday evening (the 27th), near Brick Lane, I'm giving a presentation of some of my work, then starting off a book-club type discussion of Shaun Tan's The Arrival.
The event's sponsored by
Laydeez Do Comics
, but it's open to both guys and gals. Have a read of
The Arrival
, bring it along if you're able, and see you from 6:30-8:30 at the
Rag Factory
! ...
I'm really nervous no-one will turn up, please come along and support me!
:-)
(More details about events here.)