August 9th, 2009
Gary thinks it's a young sparrowhawk, and it's getting harassed by a magpie and a crow. When I read Gary's
Little Cutie
in the DFC, I didn't realise just HOW much the guy knows about birds. If you follow him
on Twitter
, half of his observations are about Davros the blue tit that lives near his balcony.
Edit:
Joseph Beale thinks it's a kestrel, not a sparrowhawk. Yes?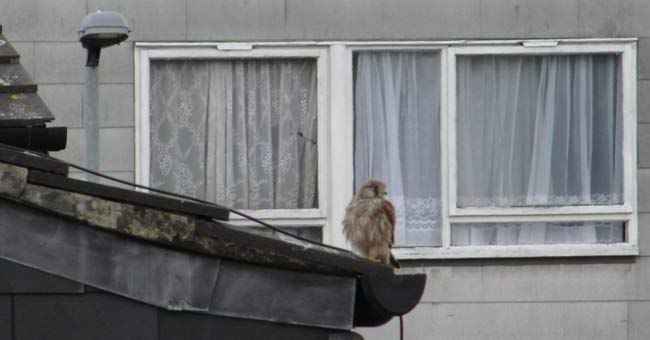 Stuart just helped me bring another load of books into the studio, and Gary's spotted this guy sitting on a building across the way.