August 19th, 2009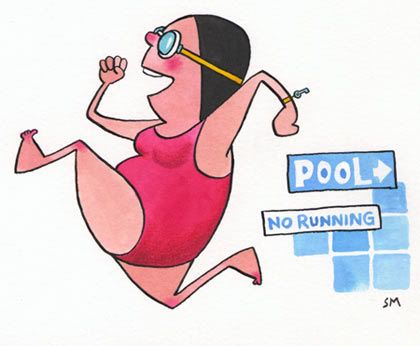 I'm so going to have to do a comic about swimming pools at some point. Yesterday evening I tried out a new pool, and, true to every other pool experience I've had, the pool had to break me in to how to use it and the whole thing was a series of small disasters. I used to swim in Peckham until they shut down the pool because it was leaking, and every time I went, I'd come home to Stuart with the craziest stories of things that had happened there. Pools are such weird places. More to follow, I'm sure...
Heh heh, the duplicates look like a Mel Brooks movie.
Petitou cafe
. Then I crossed the street and had a quick browse in the independent
Review bookshop
and treated myself to two yummy volumes: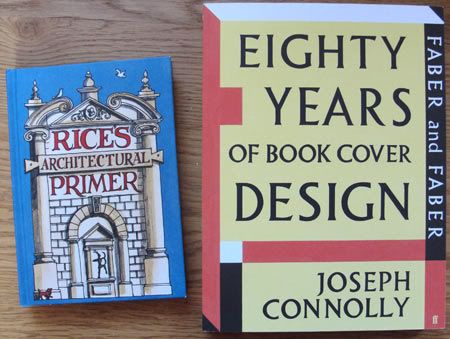 The Faber & Faber book has lots of gorgeous book covers I want to study (
Guardian review here
):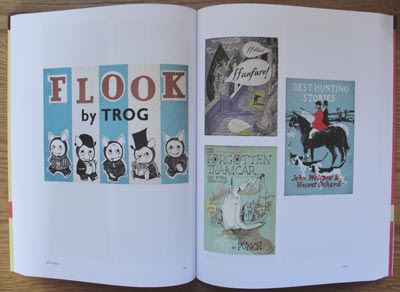 Matthew Rice
has written and drawn a usually-informative but occasionally very cheeky book about architectural terms, something I always mean to know more about, since I've forgotten them all since college. (
The Independent's review here.
)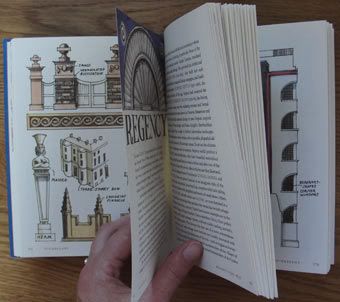 On that last image, he hasn't put all that many tags, but he has labelled the poodle, and written:
There are very few details to describe here - but after all, that's what Modernism is all about: clean lines and proportion.
Yeah, tell that to a builder. But a nice drawing, all the same.
This morning my studio mates took me out for brunch at Peckham's
Mr Gary
and
Ms Viviane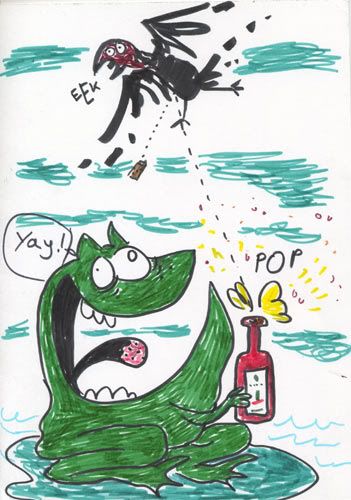 From the distinguished