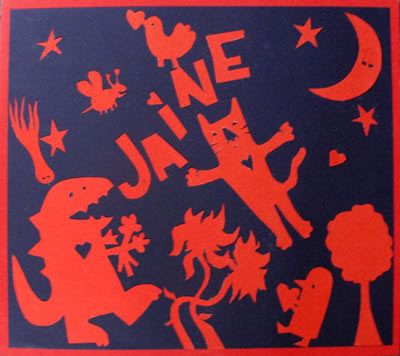 Yesterday the animators upstairs came down to stick bits of paper onto a cad for our cafe owner (who had a family bereavement). We had fun making it, and it's a bit silly for a sympathy card, but we hoped it might help cheer her up. Jaine's the best; she's really the heart of our studio community and we're able to meet other people from the building because of her cafe.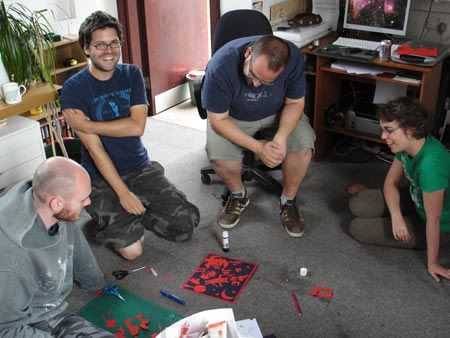 Viviane has been introducing me to a bunch of educational folk songs, which have had Gary and me in hysterics. Here are
some of the science songs
.
And after her
writeup of Oxford's Caption festival
, I promised
jinty
I'd post a list of the books I mentioned in
my talk about comics and picture book cross-overs
. (A lot of these are cross-over books, but some of them I used to illustrate other points I was making about design and marketing issues.) I put way too much time into preparing the presentation, so I hope I'll get to use it again at some point. A bunch of people were asking about
David Wiesner
, so
here's a link to his books
; Besides
The Three Pigs
, I get a kick out of the surreal giant vegetables in his book
June 29, 1999
.
Maurice Sendak
:
In the Night Kitchen
Winsor McCay
:
Little Nemo in Slumberland
Gary Northfield
:
Derek the Sheep
Raina Telgemeier
goraina
:
The Baby-Sitters Club
series
Ellen Lindner
ellenlindner
:
Little Rock Nine
(
Collapse
)