October 21st, 2009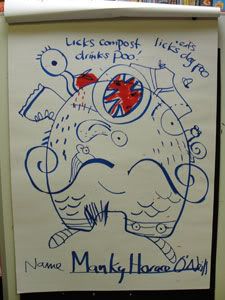 I met a bunch of fab people at
Irish 24 Hour Comics Day
, including animator, illustrator and pop-up guru
Maeve Clancy
. You can see some of her amazing pop-up work on the video for
Lisa Hannigan
's song,
Lille
. (You can see a larger version at the
Vimeo link
and if that doesn't work, here's the
YouTube link
.)
Here's us watching the video (Maeve's the one in front of the laptop), and here's
Cliodhna Lyons
, who organised the whole thing! (She's wearing Hope Larson's
Chiggers
bandanna she got at
MoCCA
.)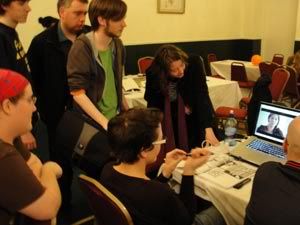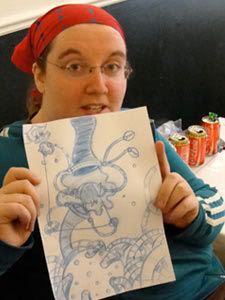 (
Lots more pics and links under the cut!
Collapse
)
Hello, please meet Manky Horace O'Neill, one of many monsters the kids in Dublin created with me.
Rick Eades
(
eadesmust
) just made this picture of Morris! Thanks, Rick, you rock!! :D
Looky look!