November 9th, 2009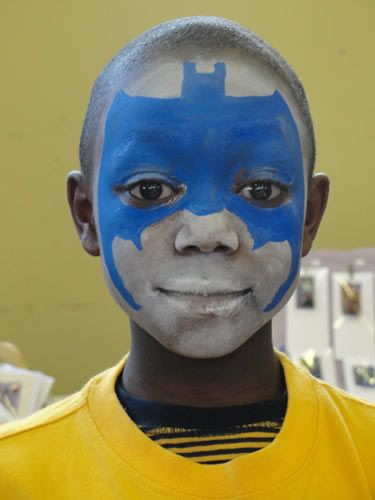 On Saturday I ran a little monster-making workshop and sold
Morris
books at a stall at an arts and crafts fair in the
Well
church hall in Camberwell. My friends Liz and Steph had a table next to me and did some amazing face painting. Here are Akin and Mdadi, and all I can say is,
wow
.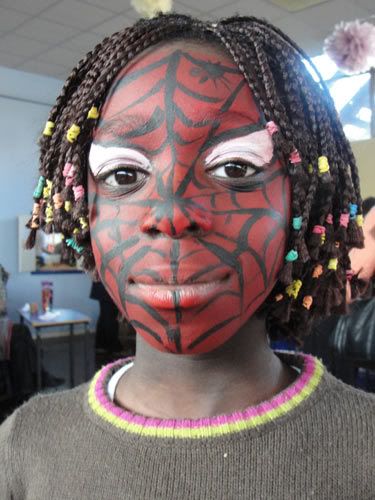 I had loads of fun making monsters with the kids, and a great time chatting to Sha and Muun, from South Africa and Botswana, who drew this one together:
(
Two more pics under the cut
Collapse
)
Comiket
small press fair. A conflicting date with my book club meant I didn't arrive in time to take a turn, but I had great fun browsing the wall's panels, all based on
Watchmen
quotations.
Jeremy Day (
cleanskies) picking the nose of
burnt_jamb Marc Ellerby's drawing.
Here's a little selection: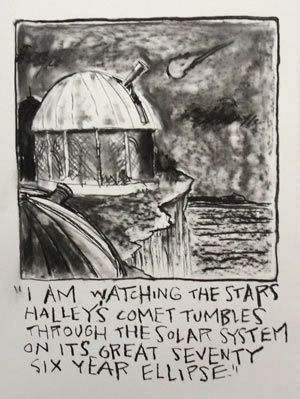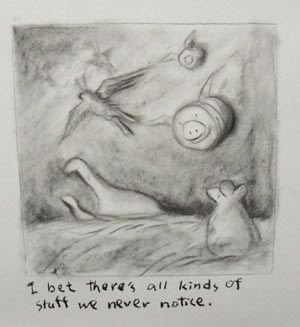 (
More drawings under the cut
Collapse
)
The entrance corridor to the Institute of Contemporary arts hosted a marvellous exhibition of comics, created on the spot, during the day's