November 15th, 2009
Here's the gorgeous
Mariscal mural
at the Design Museum.
(Click here for a wallpaper type photo.)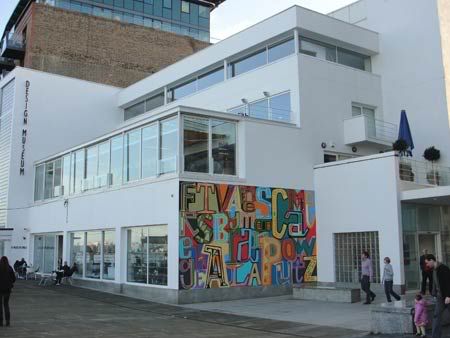 (
More photos and rambling about life here
Collapse
)
I was feeling a little rough today, trying not to get a sneezy-wheezy cold and realising I hadn't had a proper day off in ages. And I was also worrying that, while I'm starting new projects, I haven't had time to give them much thought lately. So I got on my bicycle and cycled my favourite Thames Path route, passing lots of ducks splashing in the canals, a man who laughed like a duck while talking on his mobile, a woman in hijab practicing kickboxing, and zooming through lots of photo-takers' pictures on Tower Bridge. I guess since everyone stayed inside during yesterday's hurricanes, the families were out in force today.