November 26th, 2009
wettest weekends in recorded history
. Here's Suzie the border terrier, sneezing on the swollen riverbank of the
Bladnoch
.
Before Angus met us in Dumfries to take us out to his farm, we had a little look at what the River Nith was getting up to. Scottish words such as
dreich
and
drookit
spring to mind.
Stuart and I were well impressed by Dumfries' selection of sandbags.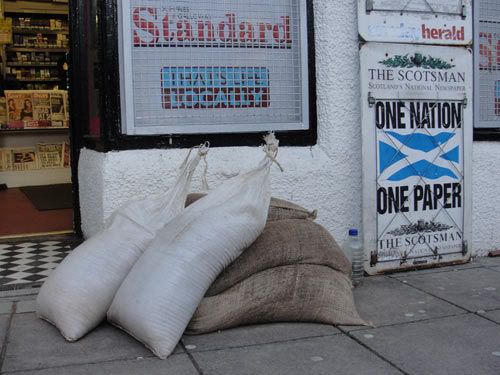 (
More soggy photos under the cut
Collapse
)
Planning a November visit to Scotland is dodgy at the best of times, but wouldn't you know it, we managed to hit it during one of the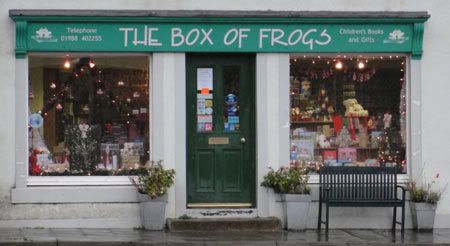 Before I moved to Britain, I'd never heard of
Wigtown
, which is strange, because it's a beautiful Scottish small town with TWENTY independent bookshops! Who cares if it rains all weekend, there's so much browsing to be had!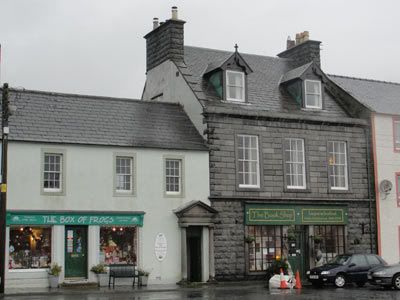 Here's the the proprietor of the children's bookshop,
The Box of Frogs
, Fiona Murphy, with her assistant Linda Cameron. Two lovelier people you could never find, except perhaps for the brave souls (about eight kids, with accompanying parents) who charged through rain, landslides and mid-road lakes to make monsters with me in the back of the shop.
(
More Wigtown and farm photos under the cut
Collapse
)