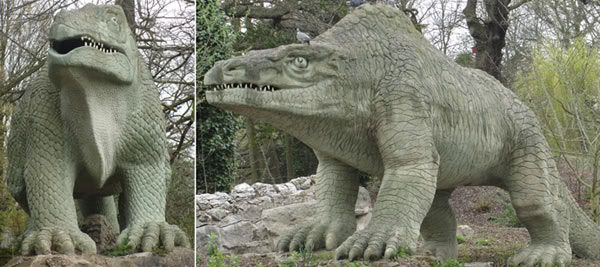 This morning I met up with writer and illustrator
Alex Milway
to discuss some planning stuff for the
Crystal Palace Children's Book Festival
. This year the theme's going to be
MONSTERS
and feature
COMICS
! (Sat, 23 Oct, mark your diaries!) Last year
Garen Ewing
did the poster, showing one of Crystal Palace's big dinosaur's on the communication tower, so I thought I'd better get over there and see the dinosaurs to make this year's poster, and Alex gave me a great tour.
So far I've only drawn a few dinosaurs on the train ride back:
(
Collapse
)
More monsters: Getting excited about the publication of
Drew Weing
's
Set to Sea
comic. That guy (
drewweing
) is one of the best draughtsmen out there.
And you can listen to an interview with my fab friend
David O'Connell
(
tozocomic
) at the
UK Web & Mini Comix Thing
over on the
Wild Tyme
blog (about a third of the way through).
Here's the direct link to the mp3 file.
Thanks for the mention, Dave!