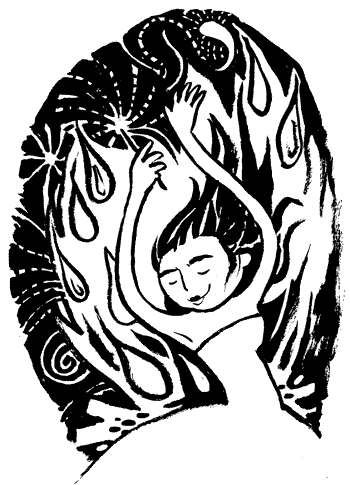 So it's official, novelist
Sally Nicholls
is hitched and Tom Harris is now Tom Nicholls, good man. Here's a quick drawing I made of Sally dancing in front of the massive bonfire, and the sparklers and firework display. It was quite a sight. I'll have to make another picture sometime with the fire juggler in the background. It all fit in so wonderfully with her latest novel,
Season of Secrets
, featuring the Green Man and the Holly King:
The roots of this novel come from the story of the green man, who is the pagan god of summer. A friend told me this story, and I was fascinated by the idea of a person so powerful that he can create summer across a whole world, but who is also incredibly vulnerable, because in order for winter to come, he must be killed.
(
Read more...
)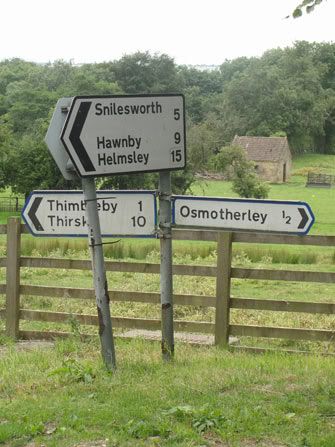 Sally and Tom got married in the old Quaker Meeting House in the village of Osmotherley, just next to the North Yorkshire Moors. I'd never been to a Quaker wedding before, but it was remarkably free from nerves and fuss. Sally and Tom said about four lines to each other, then we all sat quietly for an hour, except for a few people standing up to say a few words. Then we played croquet, petanque and a bit of archery with drinks in a field before dinner.
(
Collapse
)