Today I'm wearing my Simon's Cat t-shirt from Expo. Isn't it great? Gary and I have just been having a Team Simon fan moment here in the studio.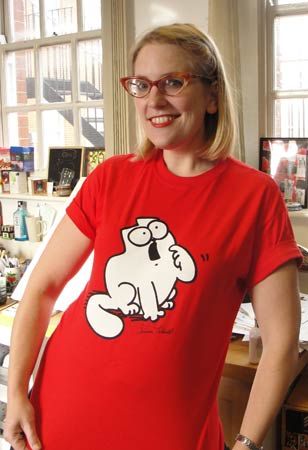 (
Collapse
)
Upcoming events!
Sat, 6 Nov
: I'm speaking with my dear friend Layn Marlow, and the writers Mary Hoffman and Philip Pullman in Oxford for the open conference of the
Federation of Children's Book Groups
.
Oxford University Press, Great Clarendon Street, 9:15am - 3:45pm (Lunch included plus a tour of the University Press Museum 12:30 - 1:30, £35 for membrs, £40 for non-members.
Sat & Sun, Nov 13 & 14
: Speaking on panels at the Winter Conference and book launch party with the Society of Children's Book Writers & Illustrators,
details here
. My panels include:
How to Sell your Book
, with Lucy Coats, Nina Douglas & Jon Mayhew
Social Networking: a blessing or a curse?
, with Candy Gourlay & Keren David
SCBWI is a great organisation; if you're trying to get into publishing, or are already publishing but want to meet other fab people in the industry and get insider industry info, this is the group to join. It's very friendly and approachable, so great if you're a bit shy.
Sat, Nov 20
Thought Bubble
comics festival, Leeds
I've never been to this festival, but I've heard AMAZING things about it and had to get in on the action! The
writer of You Can't Eat a Princess!, Gillian Rogerson
, has never been to a comics festival and I'm looking forward to seeing her mind blown by this one! We're running a Space Station kids area, where kids and adults can design aliens and make space comics. It's going to be fantastic.