This weekend a big group of illustrators and writers got together in Winchester to celebrate the launch of a whole bunch of our books and toast the tenth anniversary of the British branch of the
Society of Children's Book Writers & Illustrators
. Vern and Lettuce were lucky enough to be on the cake, wahey!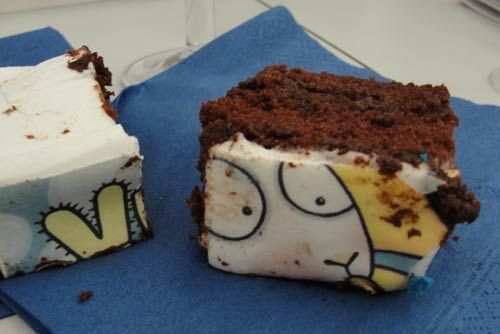 One of the highlights of the conference was getting to see Oxford-based writer and illustrator
Mini Grey
bring in a huge stack of original book artwork, dummy books, sketchbooks and tiny handmade books. I've been a fan of Mini's work for a long time; I love her textures, wonky perspectives, rough outlines and the clever way she manages to slip all sorts of comic-book design elements into picture books.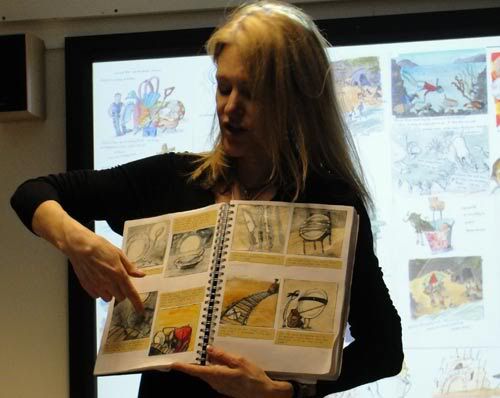 Mini Grey
It was fabulous seeing the artwork all spread out, uncovered, so that we could examine in detail how she works. Illustrator Lynn Chapman and I were aghast at how much preparation time Mini must into her books, with multiple dummy books, full-colour detailed sketchbooks and more. She must create the book almost in full at least four times before the final version. Here's one of the dummy books for the cautionary tale
Jim
(
'Cautionary tales are just a good excuse for a bloodbath'
, says Mini) and a book from
Gulliver's Travels
that she made as an art student.
(
Collapse
)