Oh, my goodness! I had no inkling, when I got up at stupid o'clock this morning to catch a train to Sheffield that my book with Giles Andreae,
Morris the Mankiest Monster
, was going to win a prize. And not just one prize! Here's me with my fab agent, Jodie Marsh, looking shocked.
The ceremony for the Sheffield Children's Book Award took place in Sheffield Town Hall under this magnificent ceiling: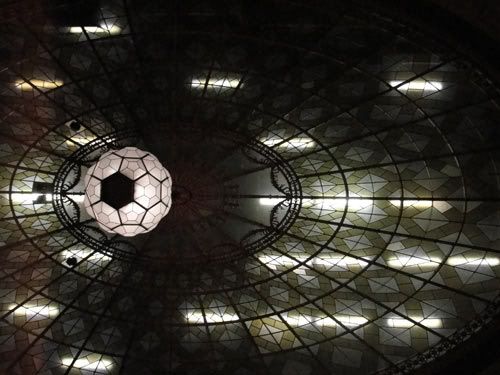 I could hardly believe it when
Morris
took the
Best Picture Book
prize. I hadn't even prepared a speech, and since the weather was cold, I wore my scuffy ten-year-old Doc Marten boots and thick socks my auntie knit me, thinking no one would notice (since I wasn't going to go on stage or anything). But not only did they ask me to do one speech, but
TWO SPEECHES when Morris won the prize for the Overall Winner 2010
! That's up against all the big-kid novels!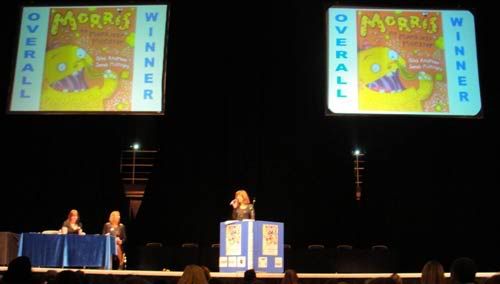 The auditorium was massive, and the organisers had packed more than a thousand schoolchildren in there, all screaming and stomping like we were rock stars! They'd all personally voted for the books, so they had a real stake in who won. The enthusiasm was a bit overwhelming... but definitely in a good way! Giles couldn't come because he was in Egypt, but he sent a message along to everyone (dwelling on the shape of my spectacles, of all things. ...
Giles!
)
(
Collapse
)