February 1st, 2011
Viviane Schwarz
just sent me these photos!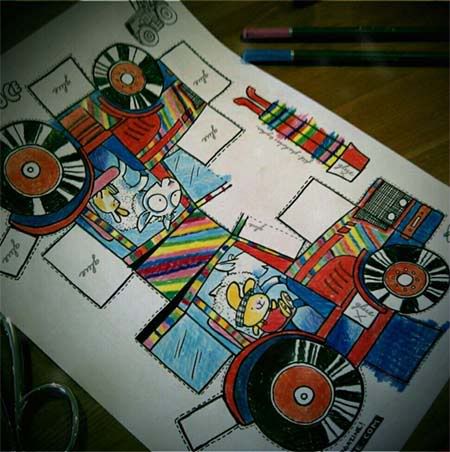 It's Vern and Lettuce's tractor! And she found this fabric in the street, that looks just like farmland. How cool is that?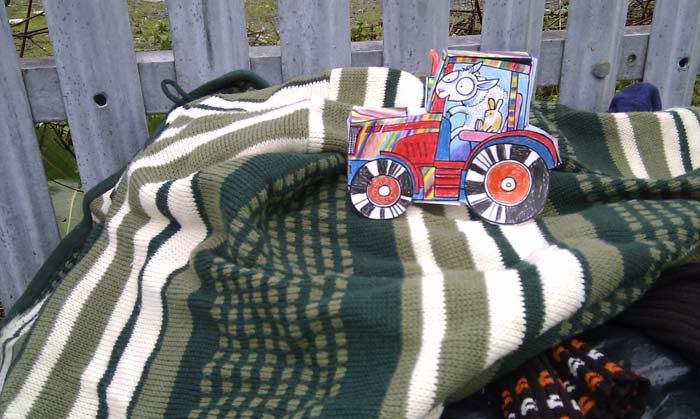 Here's the link if you want to
download your own Vern and Lettuce tractor
to print, colour and cut out.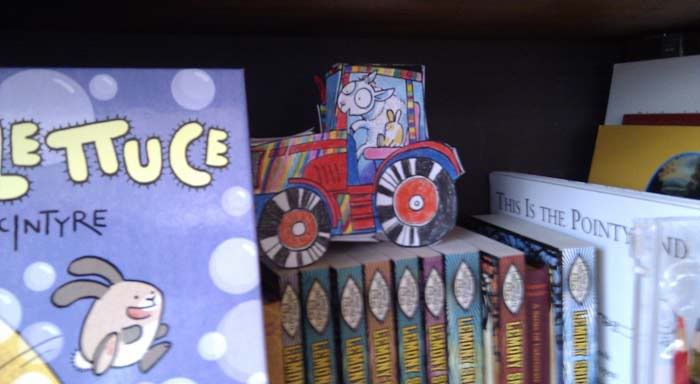 Ha ha! Best thing ever! I've been buried under an insane workload and freaking out a bit about deadlines, and the amazing
last post
, Viviane Schwarz right now is taking Vern and Lettuce out for lunch in Peckham, to one our favourite cafes. I told her that Vern likes watercress on his sandwich and Lettuce likes to drink ginger ale with lots of ice.
It gets better! Following the