And it's a big one! You wouldn't know, to look at Stuart, all that cycling keeps him nice and trim. (Not like
King Cupcake
, who lives up to his name.)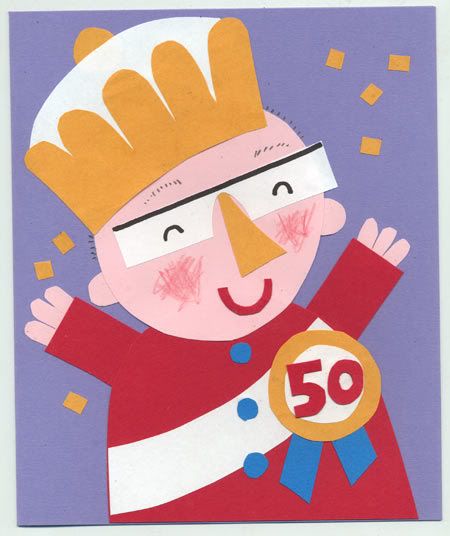 Here's a lovely card he opened this morning from our friends Mags and Manoëlle in Brussels, by Italian artist
Vittorio Giardino
. It would be funny if the ubiquitous yellow cycling jacket you see in London looked like this one instead.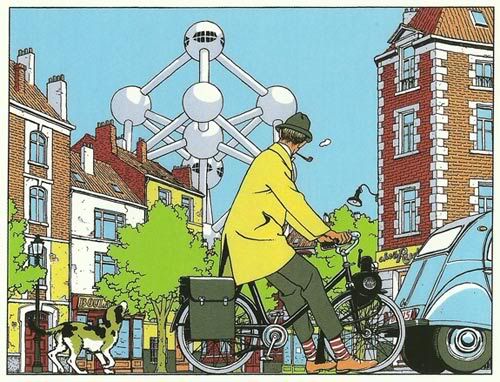 The card's published by a Belgian company called
Champaka
, and you can see lots of other lovely images by creators of
bande dessinée
on their website. Stuart and I visited the
Atomium
(the strange building pictured on the card) last year,
you can see my photos and general enthusing here
. And in 2009,
Woodrow Phoenix
and
Rian Hughes
got to exhibit there with
Serge Clerc
and others, and you can read
Woodrow's post about it here
. You can see a few more
tribute drawings to the Atomium here
.
Writer
Candy Gourlay
just posted a link to
Irina Werning
's website,
Back to the Future
with the comment,
Extraordinary photo project to recreate childhood photos. sometimes sweet, sometimes creepy.
...Yikes!