I had a great time pottering around Amsterdam for three days with
my sister
and Stuart. My sister and I did a lot of general goofing around and we did a lot of walking in the freezing cold. Here's a photo she took of me in a coffee shop. (
No, not that kind of coffee shop.
)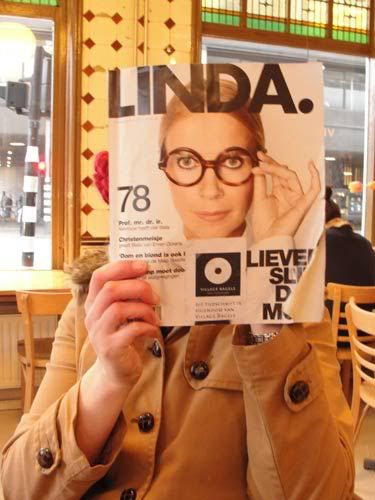 We stayed in a hotel that had once been a rather grand theatre, so we were expecting a great lobby, but even more pleased to find we had an amazing view from our top floor room. Here's a picture I drew, looking out through the window in the slanted ceiling.
And a rough panorama photo collage of the view (which doesn't include the ringing church bells):

I made some pen sketches of a few of the paintings we saw in museums. Here's one from the Rijksmuseum. I rather like how it came out.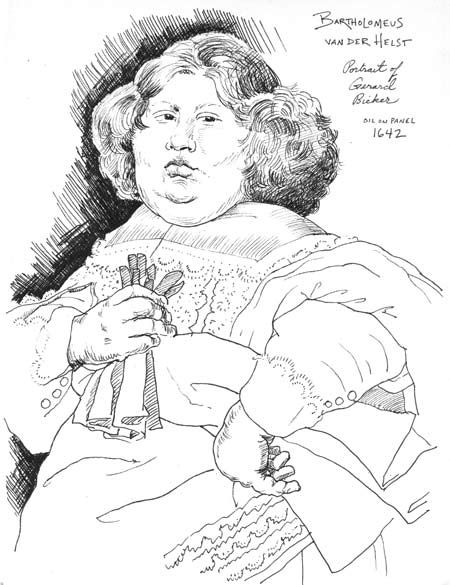 (
Collapse
)