I'm in the deepest throes of deadline work right now, and I had to go back to the studio after dinner to do some more work... only to be greeted by this! Our studio guard gnome... IT'S ALIVE.
I'd never seen the little guy at the front door lit up before, didn't even know it could light up. And it was lit for no apparent reason, there was no one around. A portent of something very evil, surely.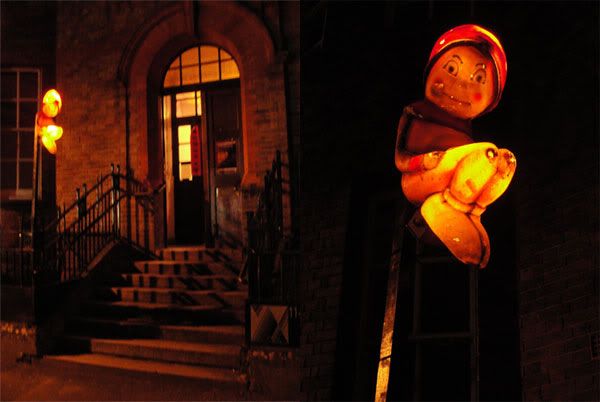 And Kate Middleton! Surely not a portent of evil... unless she's drawn by one
David O'Connell
. You can pick up your copy of this
fab looking mini comic
this Saturday at the
London Comic & Small Press Expo
(
new Comics Beat article about it here
).
Due to dire deadline straits, I sadly won't be able to stay at Expo all day. If you want me to sign a copy of
Vern and Lettuce
or
Birdsong
, you'll be able to find me, for sure, at
The Fleece Station table between 10am-1pm
. It's killing me that I can't stay around longer! Boo.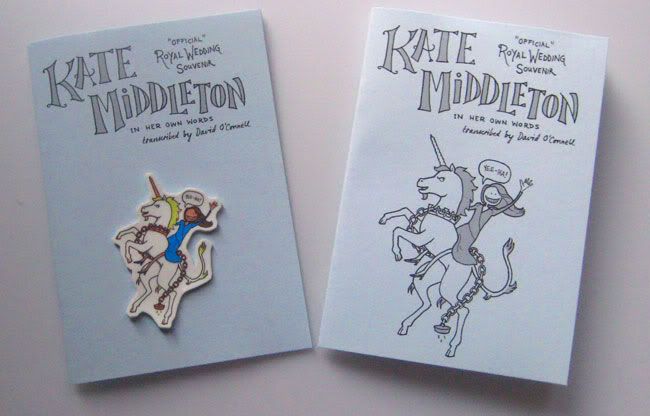 'Kate Middleton, in her own words', transcribed by David O'Connell
Okay, a sketch for today, here's one I drew with my sister when I took her to the
Regency Cafe
after we visited the Tate Britain. It's a grand old caff where, like this gentleman, you can get a good plate of ham, egg and chips.
(
Collapse
)