March 16th, 2011
Scholastic
offices to deliver my artwork to my designer, Zoe Waring. She was thrilled with how it came out, relief! I was absolutely shattered, but I dragged myself to the Society of Authors for a meeting of the
Children's Writers & Illustrators Group
, where, besides cookies and tea cups, the secretary had laid out little notepads at everyone's place, just like you get at a hotel. In a frantic attempt not to fall asleep, I started doodling like mad... I mean,
taking very serious notes about the meeting
. Here they are:
Inspired by a recent design by Anthony Browne for the IBBY Congress brochure. But a mean version of his nice monkey.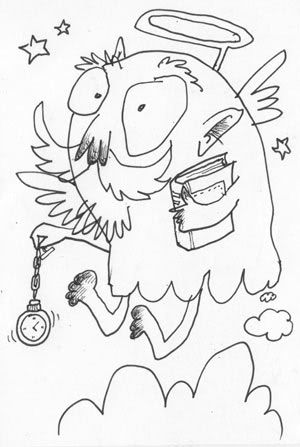 Inspired by listening a discussion of using a church for a conference venue while sneaking peeks at a mustachioed bust sitting up on the meeting room mantle piece
Hey, I have two pages in the latest Spring Issue of
Carousel magazine
! I've written about my comics, making collaborative comics, a couple activity ideas, and the amazing way that reading comics gets kids immediately wanting to make their own stories. I'm chuffed they decided to use the sheep-robot combat photo with
Mo-bot High
author
Neill Cameron
and me, and the cover of
Airship
by
David O'Connell
and me (which you can read
here
).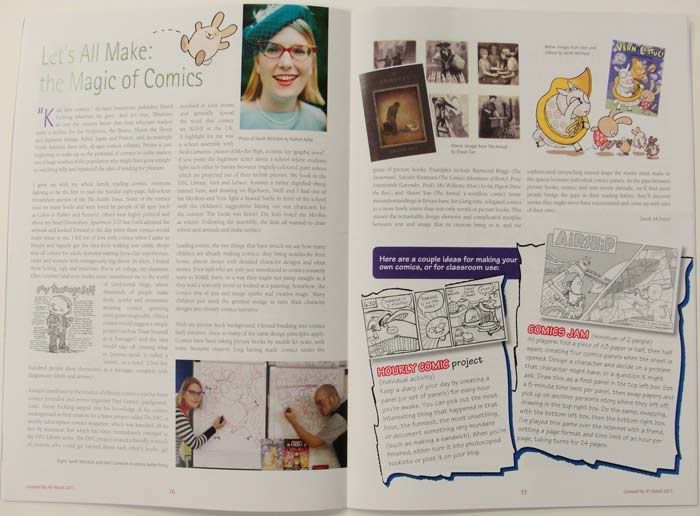 (
More doodles and pics under the cut
Collapse
)
I finished my picture book! Hurrah! Yesterday was my deadline and I rode the Underground to the
Vern and Lettuce went to the Geneva car show. On the way they found some signs of spring - MASSIVE flowers. Unfortunately the Swiss have a habit of using blue signs for normal roads and green signs for motorways (the opposite of the UK and France) so we think they got lost. At any rate they weren´t impressed with the cars on show.




They are staying with us for a few days so we´ll keep you updated. We might even take them to see Voltaire´s chateau. He lived close enough to the border to nip into Switzerland if the French King didn´t like any of his books. Can´t tell you anymore about Voltaire because my son says it is spoiling a good email with ¨history¨.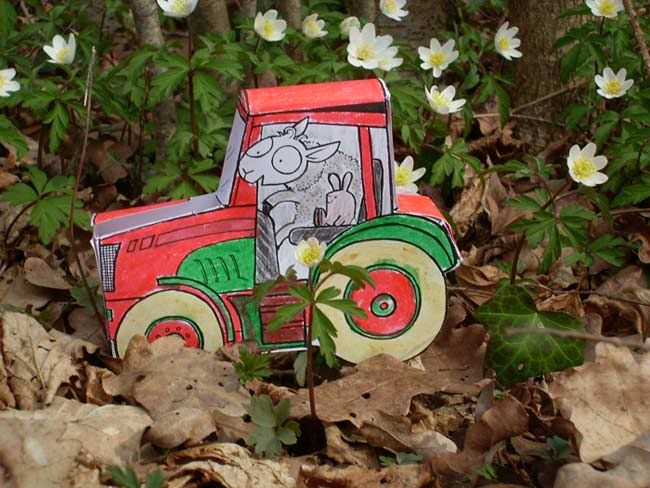 -Jill and Billy (mother and brother of Rosa that drew Vern and Lettuce skiing), Vern and Lettuce (and at least one stowaway bun)
(Download Vern and Lettuce's tractor here)
And like Rosa, you can contribute to Vern and Lettuce's online magazine,
The Pickle
!
Oh, wow! This e-mail from Jill Collinge just made my day: