On Saturday I was the tea lady and ran around buying biscuits for the one-day conference of CWIG, the children's book division of the Society of Authors. I'm sure lots of the writers will give amazing descriptions of the talks, which were excellent, but I got a bit obsessed with the capitals on the columns down the nave at the venue, a church called
St James the Less
. I also rather like the name, it's kind of funny to think about a lesser James walking around, slightly shame-faced. This capital was different than all the rest and had a leaf design that also looked a bit like crouching panthers.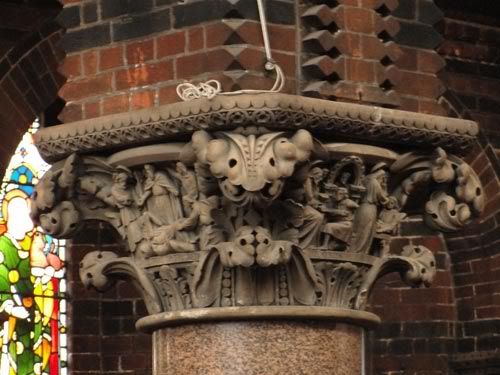 I also did some doodles of the speakers. Here are
The Two Steves
, Steves Barlow and Skidmore, who have been running around the country for years doing events and had lots of helpful tips, such as how not to get on the bad side of the school dinner ladies.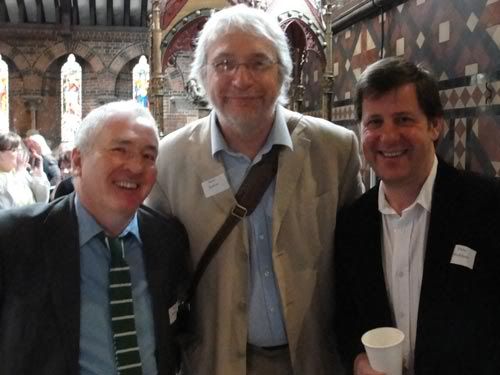 Tony Bradman, Steve Barlow, Steve Skidmore
(
Collapse
)