Hurrah! Do you like my new wig???
I just designed a bunch of hairpieces for my beastly boutique in
Monsterville
, the real-life, 3-D monster village I'm building with Ed Vere, Neal Layton and the design team at the
Discover Children's Story Centre
in Stratford, northeast London. It opens on May 28th, so I'm trying to get as much finished as possible before I leave for America tomorrow.
I won't be around on the blog as much for the next couple weeks. But I'll have lots to tell you about my trip when I get back, about
MoCCA comics festival
in
New York City
(Table K10 in the UK/Irish section) and
Stumptown comics festival
in
Portland, Oregon
. If you're in the States, maybe see you there. Come say hello and tell me who you are!
The luscious Ellen Lindner and Lauren O'Farrell (aka Deadlyknitshade)
Even though I'm rushing about like a crazy person getting ready, I had to dress up my studio mates in these fab wigs. Oh, and Elliot the intern. And Neal and Ed. I keep getting distracted putting wigs on people.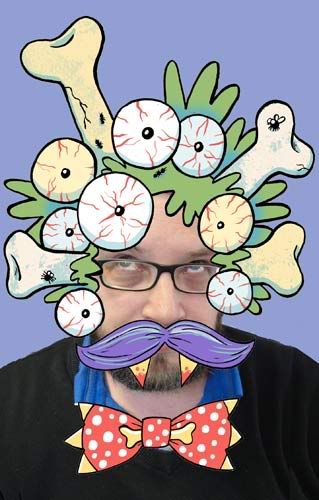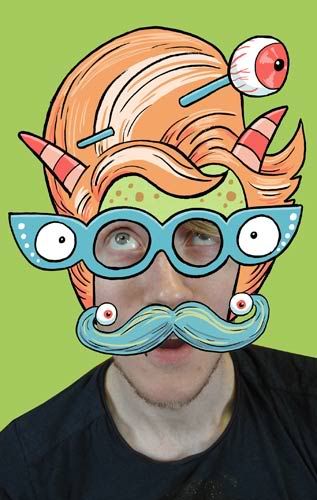 The monstrously dashing Gary Northfield and Elliot Baggott
(
Collapse
)