I'm in Portland now, for
Stumptown comics festival
this weekend, but while my sister and I were at her house in Seattle, she showed me how to do some encaustic painting with beeswax and oil paint. Here's a collage picture we did together; I really like how the textures and colours came out.
As a side note, I was digging through some old photos at my parents' house and found this picture of Mary and me, painting together at the kitchen table when we were a bit younger. (That's Mary on the right.)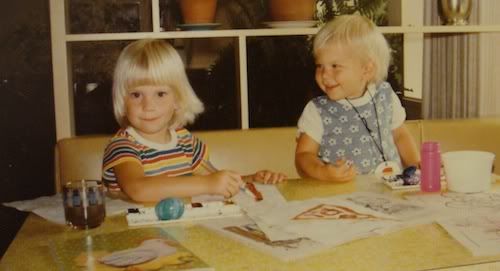 Here's the first encaustic painting I did, of an outraged beaver, like the one I drew in my
last post
for the Stumptown comic.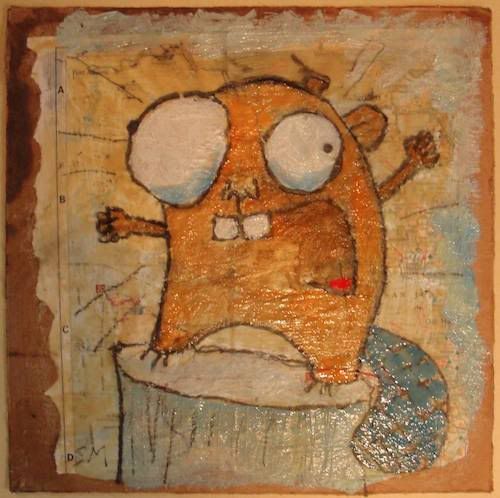 (
Collapse
)