Here's the latest addition to Vern and Lettuce's zine,
The Pickle
by 10-year-old
Morayo Adesina
from Croydon, south London. Thanks so much, Morayo! Those moles rock, and I love your cross-looking Vern. I've just e-mailed it to editor Serge the Ferret to put into the online magazine.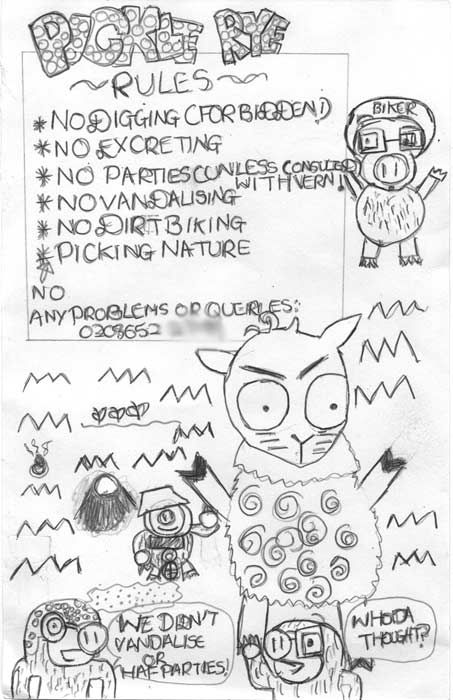 Click here
if you're interested in contributing to
The Pickle
! And you can see other great contributions
over on the website
.