April 23rd, 2011
The Pickle
by 10-year-old
Morayo Adesina
from Croydon, south London. Thanks so much, Morayo! Those moles rock, and I love your cross-looking Vern. I've just e-mailed it to editor Serge the Ferret to put into the online magazine.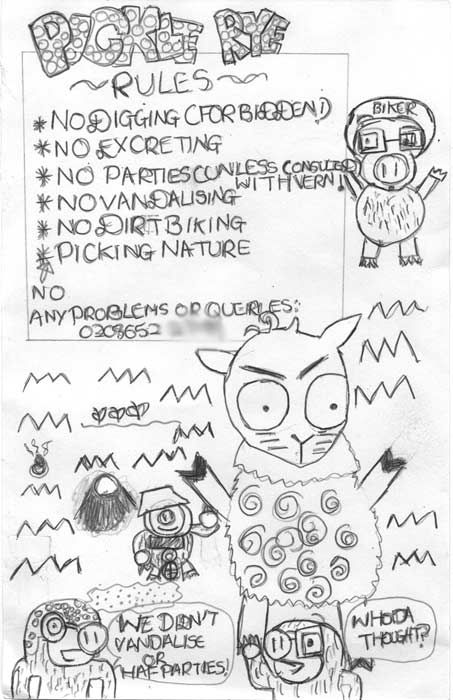 Click here
if you're interested in contributing to
The Pickle
! And you can see other great contributions
over on the website
.
Here's the latest addition to Vern and Lettuce's zine,
Double Rainbow Man
references and Sarah mucks it up further by laughing the whole time. Ha ha... (Oops, careful, I think Gary says a bad word or two.)
... or Gary makes a very lame video with
MoCCA
blog post! I've been so jet-lagged that I actually fell asleep right in front of some visitors to the
studio
on Thursday (SO embarrassing), but I spent all of yesterday hiking in the sunny English countryside and I think I've recovered. For me, MoCCA started off on Friday night with the
Drink and Draw Like a Lady
party, hosted by
Lucy Knisley
(
lucylou
) at a fine shop called
192 Books
. (You can read
Lucy's post about it here
.)
Lucy set up this photo booth and you can see a bunch of guests from the night in
her Flickr album
. Thanks so much for organising the party, Lucy! If you haven't seen
Lucy's comics
, they're some of my favourites. I got to
meet her in London
for the first time a couple years ago, which was very exciting. (Here's
Lucy's drawing
of the evening.)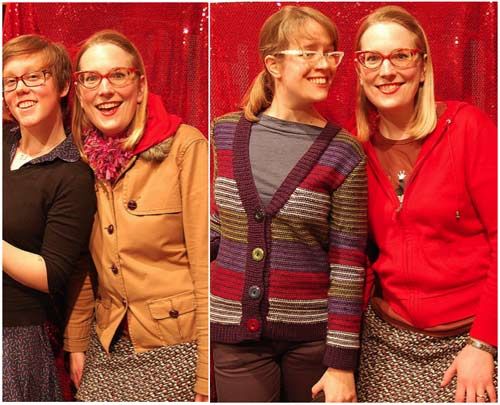 We were all very impressed by 14-year-old
Emma T Capps
who parked her parents by the checkout desk with the shop manager (Lucy's dad), got out her promo material and worked the floor. I wish I'd been plugged into a comics scene when I was her age; I wonder if I would have been so brave.
(
**Click here for loads more MoCCA photos and write-up under the cut!**
Collapse
)
At last, here's my