Jet-lag and catching up means it's taken me a week and a half to blog this, but here it is, my Stumptown blog post!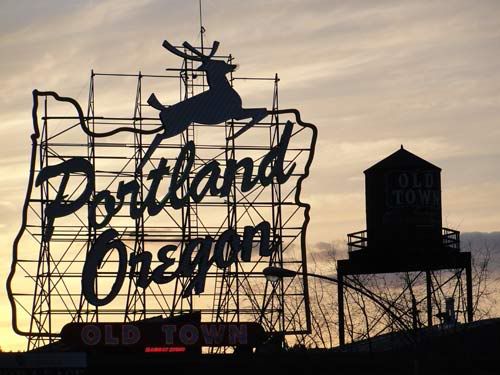 My family used to go every year to the Oregon on holiday (
Cannon Beach
, to be specific - here's a photo. Cannon Beach was where a lot of the outdoor scenes of
The Goonies
was filmed.) Since it's our old vacation place, I've always thought of Oregon as my favourite state.
As I flew over from
MoCCA festival
in New York City, I drew
this mini comic
on the plane to Seattle and roped my parents into helping me put it together. Which I'm glad I did, as it turned out to be my best-selling item! (Apologies if you already read it in
an earlier post
.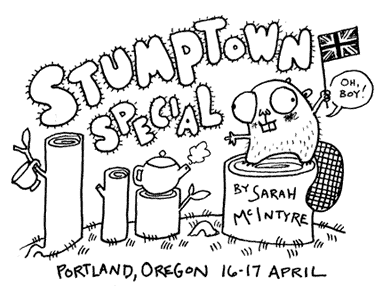 There's been A LOT going on in Portland since I emigrated to Britain. It has a thriving arts and comics scene; in fact,
such
a scene that there's now a whole TV show called
Portlandia
that parodies the city 'where young people go to retire', 'all the hot girls wear glasses' and 'you can put a bird on something and call it art'. Portland residents have very mixed reactions about the series, it does hit a bit close to the bone (and particularly annoying if your art career involves a lot of birds.) But I love this clip. The '90s are how I remember America, so it's ALL STILL THERE... in Portland! Ha ha...
YouTube link
(
Collapse
)