Yesterday I caught the train to Brum and drew and drew! Here's a picture I made right before an event, when a kid and I dared each other to a draw-off based on turning an object you'd find in the kitchen into a spaceship. (We chose toasters. Mine includes jam; his, a pork pie.)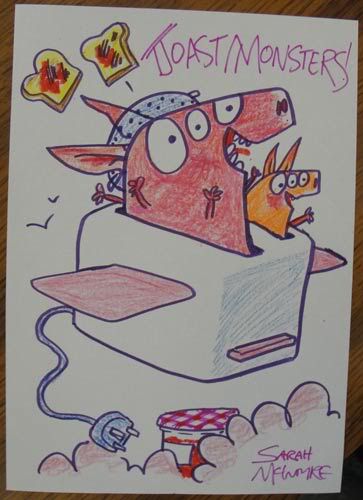 I wasn't sure what to expect - library events can be such a mixed bag - but I had an absolutely stonking good day, with very enthusiastic kids, parents getting involved and generally having a lovely day out. Here are some of the fab kids from the Monsters & Aliens event at Yardley Wood Library.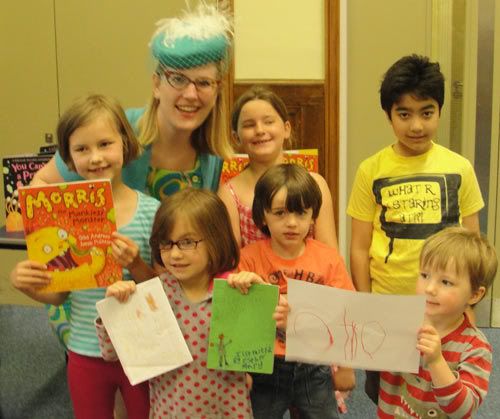 Before the first event, I drew this picture in markers with one Mia and Lewis.
It was great seeing local author
Juliet Clare Bell
, who only last week launched her first picture book! It's called
Don't Panic, Annika!
, illustrated by
Jennifer Morris
. Her younger daughter, Esther, also created her own cool picture book called
Esther Has a Nut Allergy
, which she's holding here.
(
Collapse
)