June 7th, 2011
International Alternative Press Festival
event about Slovenian comics and its
Stripburger
collective, I found this marvellous box of goodies.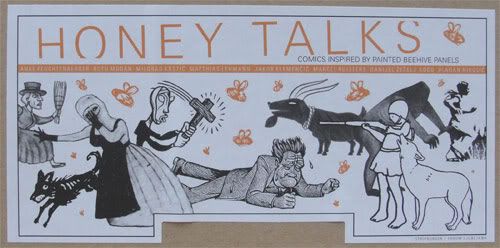 Slovenian farmers have a folk art tradition of painting scenes on the removable front panels of their beehives. Most of the painted panels date between the 1820's and 1880's and feature all sorts of weird and wonderful mythological and religious scenes, and the Stripburger collective used these scenes to inspire a beautiful little collection of English-language comics called
Honey Talks
. Here are the front covers:
(
Click here to see lots more under the cut!
Collapse
)
Last night at the