June 10th, 2011
Monsterville
, in Stratford's
Discover Children's Story Centre
, with five different amazing cocktails (including the Beauty & Beast, and the Zombie), but the trustees and other adults ran around just like the kids, trying on wigs and generally mucking about. In fact, we even had a few children present, here I am with the Cross girls in the monster beauty salon. Don't they look lovely?
It was great seeing
Ed Vere
and
Neal Layton
again, my fellow Monsterville illustrators. We were reminiscing about our basic brief for the job:
a big room, and something to do with monsters
. That is a cool brief. And so much fun coming up with the idea of a monster village. (You can see previous posts, drawings and photos if you
click here and scroll way down
.)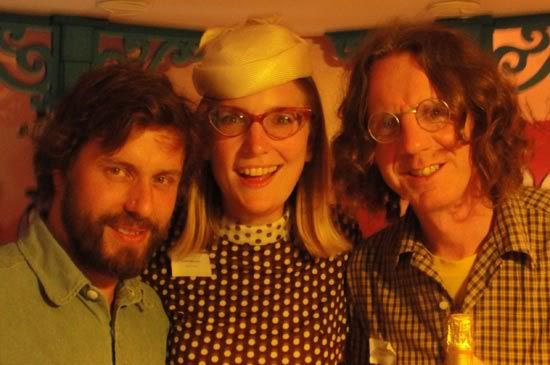 (
Click here for lots more photos under the cut!
Collapse
)
Last night we had what was supposedly a more grown-up kind of party at