June 20th, 2011
Derek the Sheep's retirement from The Beano
, my fab studio mate
Gary Northfield
and I have picked up a comics jam we left dangling about a year ago. You can't keep a good sheep down! Thanks for the Derek tribute over on the
Forbidden Planet International blog
. We ♥ Derek and Vern.
Head right on over to
The Fleece Station blog
to read the whole comic...
go on!
And Derek's also resurfacing in the theatre! Gary wrote the stage play and
Legend Theatre
will be producing it. You can see it right here at our studio in southeast London on
Sunday, 24 July
, at
New Cross Turn Left
and from
9-13 August
at
Abbeyfest
in southwest London.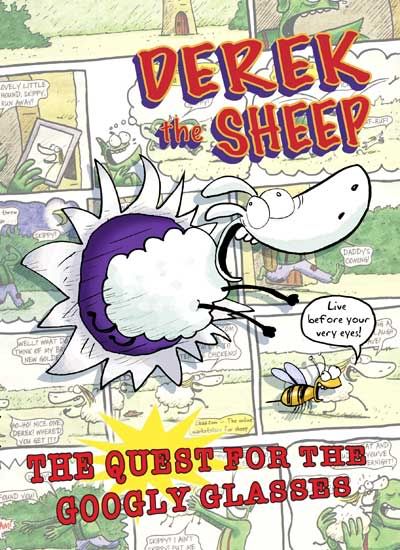 (
Click here to read the back of the flyer, under the cut
Collapse
)
To commemorate
what these kids in Indiana made
, these are hilarious! They're in response to
Viviane Schwarz
's
There Are Cats in This Book
. These books are going to give me hiccups from laughing. Ah,
here's Viv's blog post about it
.
Here's the book, if you haven't seen it yet:
(
Video under the cut
Collapse
)
Oh my goodness! You totally have to see
Chemistry and Cloth
. I love the brains. 'Yarn for brains', that's a good knitter insult.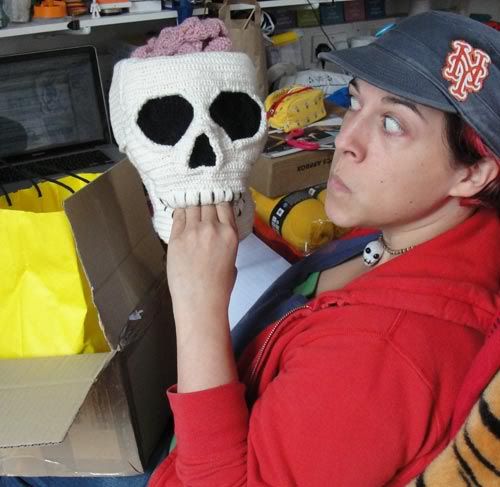 Check out the other amazing things that my fab studio mate Deadlyknitshade is cataloguing here
as they arrive for Stitch London's
Stitched Science
exhibition at
London's Science Museum
. Amazing!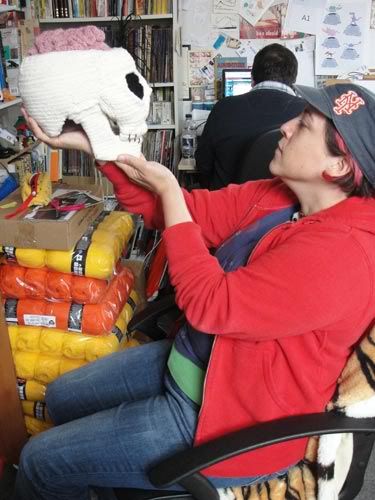 Oo,
here's another skull made of pompoms...
There's so much great stuff coming into the Fleece Station today! Here's a crocheted skull by Kimberly Baars of