To commemorate
Derek the Sheep's retirement from The Beano
, my fab studio mate
Gary Northfield
and I have picked up a comics jam we left dangling about a year ago. You can't keep a good sheep down! Thanks for the Derek tribute over on the
Forbidden Planet International blog
. We ♥ Derek and Vern.
Head right on over to
The Fleece Station blog
to read the whole comic...
go on!
And Derek's also resurfacing in the theatre! Gary wrote the stage play and
Legend Theatre
will be producing it. You can see it right here at our studio in southeast London on
Sunday, 24 July
, at
New Cross Turn Left
and from
9-13 August
at
Abbeyfest
in southwest London.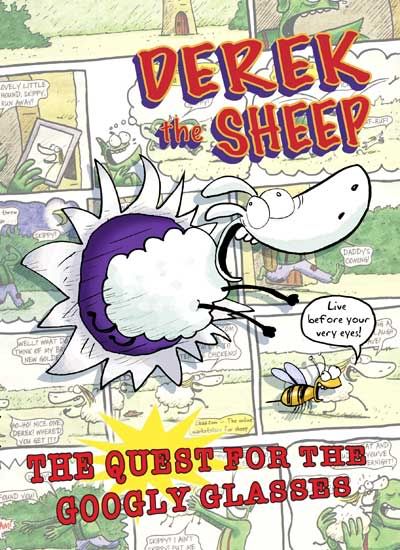 (
Collapse
)